A delegation of Nag Vidarbha Chamber of Commerce (NVCC), under the leadership of Ashwin Mehadia , its President, met Mayor Dayashankar Tiwari. NVCC is one of the apex body of traders in the region with 13 lakh members. Mehadia, said that the local authorities should have taken traders into confidence, before announcing lockdown from March 15 to March 21.
Throwing light on the hardships during the past lockdown of March 2020, which lasted for more than 8 months.  Mehadia said, "Financial positions of traders has crippled due to the last lockdown. Small and medium traders were facing hardships." He also added that traders were not able to fulfill their monthly financial commitments. He requested to meet the expenses, it was necessary to carry out business.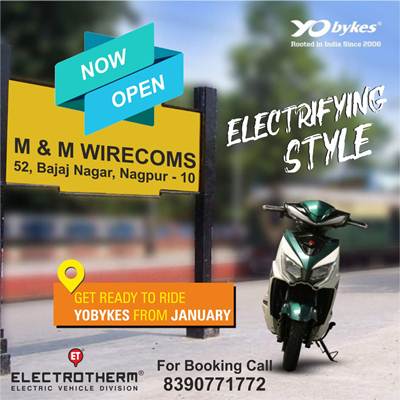 "Even a trader has to take care of   his and his employee family. Again lockdown will be more harmful for the traders," Mehadia said. He also added that the need of sustaining financially is equally important like preventing from the Covid. Sachin Punyani, Treasurer added that being the last month of the fiscal, filing of returns is also important for a trader during this time. He requested that like other Government offices, the local authorities must allow traders to work with 25 per cent of the strength. He added that authorities must take proper action against those who are not following pandemic SOP's.

Swapnil Ahirkar, Joint Secretary said that administration has not done sanitization of market places, due to which the corona casaes are increasing with every passing day. Mayor after listening to patient suggestions of the traders assured them to take up the matter with administration and decision of giving relief to traders will be taken soon. Mayor also requested traders to follow the issued guidelines and cooperate with the administration. Also present were Rajesh Muniyar, Vinay Jain, Kailash Chabariya and other traders.