Most of us take for granted our gift of sight, let alone the dedicated medical professionals that are in charge of caring for our eyes. We try to show our appreciation to our optometrists every day, but on March 23rd the day is dedicated to them as World Optometry Day!

Sanjay Lahane, working in this field for several years. He is regularly taking eye test camp. Lahane has takes around 200 free eye check-up camps in a year. He has done cataract operations of more than 1,000 people for free. In a candid interview with The Live Nagpur, Sanjay Lahane said, "Giving small children mobile at the very small age is now the common cause of eye problem. Even changing lifestyle, not taking proper food is the cause of sight problems. Now 40 per cent of the people in the city are having eye problems."

Lahane, who has done his Optometrist four years course from Mahatme Eye Bank and Eye Hospital further added that there are very few in the city in the field of optometry care. He counted Yeshwant Sawaji, Dr Pankaj Gajbhiye, Saurabh Sawarkar, Isar Khan, Yuvraj Kalra, Vaishanavi Kharabe are known in the field. He added the Optometrist takes care by the way of Comprehensive eye exams, Pediatric eye, care, Geriatric eye care, and then only after that eye doctors decide the treatment of various diseases and disorders of the eye.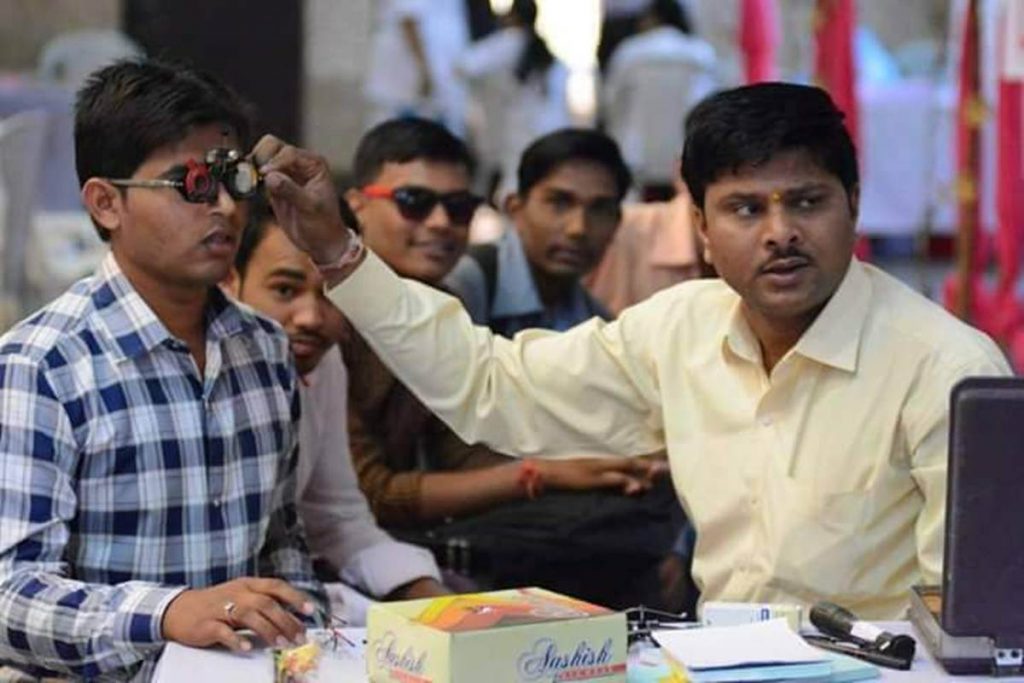 He added, " Although World Optometry Day originated in India, individuals across the globe should all take a brief moment of appreciation not only for their own gift of sight but to acknowledge the dedicated eye care professionals who make that gift possible." He added that people must demonstrate their support for eye care professionals and their communities. He appealed to people to show support on March 23rd, and get eye checked at the nearest vision office.