In the effort towards setting up a center of excellence for muscular dystrophy patients, a dedicated
Muscular dystrophy clinic is being started at All India Institute of Medical Sciences, Nagpur; inford
clinic in-charge, Dr. Meenakshi Girish, Professor and the Head of Department, Department of Pediatrics.
The clinic is starting with the blessings of Maj Gen (Dr) Vibha Dutta SM, Director and CEO of AIIMS
Nagpur, and is a reflection of the institute's motto "Passion for Excellence"
The clinic shall be held every Wednesday and will provide multidisciplinary care with the currently
the available facility of ECG, ECHO, Pulmonary function test, and comprehensive rehabilitation programs.
Pediatric Neurologist, Dr. Shikha Jain informed that in the process of chasing a cure, many patients suffer
poor quality of life due to lack of optimum utilization of available medical management.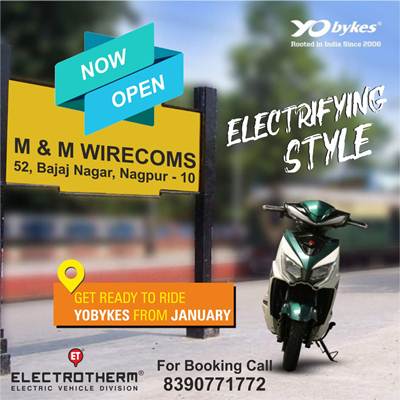 When treatment is continued with expert guidance, the disease progression can be slowed. Awareness, regular monitoring, and timely interventions can prevent early heart failure, informed Dr. Sagar Makode, Cardiologist. Dr
Satyajeet Sahoo, a Pulmonologist, said that early initiation of pulmonary function monitoring and
breathing exercises can delay functional decline and future respiratory complications! Dr. Harshanand
Popalwar, Physical Medicine and Rehabilitation specialist informed that rehabilitation management is the
only treatment modality available to improve quality of life for different stages of the disease as the
disease is non-curable at present. He said that the quality of life of these children can be significantly
improved with simple lifestyle modifications, assistive devices, environmental modifications, and regular
exercises.
The muscular dystrophy clinic is a boon to children and parents of the Vidharbha region as scientific and
standard care is made available under one roof at AIIMS Nagpur.