Banks play a major role in establishing the financial stability of businesses, said CA Amarjit Chopra, Past President, ICAI while speaking as Chief Guest in Inaugural of 3 days Bank Branch Audit Summit organized by Nagpur Branch of WIRC of ICAI. A lot of things are said and interpreted about this banking syndrome which is backbone of our country's economy. Banks have played a vital role in supporting business needs during the time of covid pandemic and they rightly can always be termed as "Financial Covid Warriors" said CA Chopra.
This year audit of Bank Branches has casted an additional responsibility on Chartered Accountants wherein they are expected to check additional areas and are required to opine upon the correctness or otherwise of transactions reported in Banks. The Provisions for recognition of NPA accounts in this pandemic year is a burden as well as recognition of stress assets while following notifications issued by Reserve Bank of India is a big challenge for auditors, said CA Amarjit Chopra. Advances need to be checked and securities need to be verified properly. For this year's Bank Branch Audit, while appealing CA's to exercise wisdom, CA Chopra remarked "Caution and Responsibility are an integral part of Bank Branch Audit" He guided members and explained about various areas in advances where they should look on and about the various methodology which can lead to an effective Audit with special emphasis on fraud Detection.
He lauded the efforts of Nagpur Branch team led by CA Saket Bagdia and praised their initiatives for educating members about Bank Branch Audit.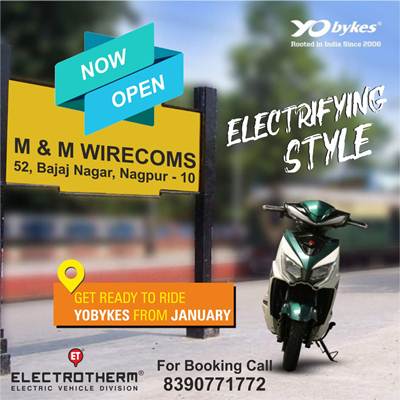 The precautions to be taken while reading applicable circulars as well as provisions for restructuring of accounts was aptly covered by CA Ajay Jain from New Delhi.
CA. Shrinivas Joshi, Central Council Member, Mumbai in his address as speaker on Day 2 said that Long Form Audit Report and Internal Financial Control Reporting are the eyes of Auditors from which they see the financial statements of Banks. A lot of responsibility has been cast on auditors to report properly in LFAR. He mentioned that with Indian Banking Scenario changing a lot since demonetization expectations from Chartered Accountants who are the Back Bone of Indian Economy has increased manifold.
CA Chandrashekhar Chitale, Central Council Member, the Vice Chairman of Banking and Finance Committee, New Delhi elaborated on Institute's efforts to bring out a Guidance Note for the benefit of members to complete Bank Branch Audit in the best possible manner.
Covid Pandemic has stressed many industries and disturbed the banking system, said CA Chirag Bakshi from Vadodara while speaking as speaker on 3rd day of Virtual Bank Branch Audit Seminar. He highlighted the amendments and relaxation provided for NPA classifications and urged members to be vigilant while assigning accounts as substandard and doubtful assets.
"Irregularities can be pointed out in Audit only when you have a thorough understanding of the provisions related to it and you are aware of the expectations from you" said CA. Saket Bagdia, Chairman of Nagpur Branch of ICAI, in his introductory remarks. He highlighted the importance of updating knowledge related to latest RBI guidelines and certification requirements in Bank Branch Audit before proceeding for Bank Audits. The aim of this seminar was to update CA members with additional provisions and new guidelines to be followed while doing Bank Branch Audits. He urged members to attend these virtual sessions for getting an effective understanding of provisions.
The Technical Sessions were coordinated by CA Suren Duragkar, Past Chairman, CA Sanjay M. Agrawal, Secretary and CA Akshay Gulhane, Treasurer.
Prominently present on the occasion were CA Jiten Saglani, Vice Chairman, CA Kirit Kalyani, Immediate Past Chairman, CA CA Anil Parakh, CA Satish Sarda, CA Sudhir Surana, CA B C Bhartia, CA Ramesh Shah, CA Sudhir Dabir and a large number of Chartered Accountant Members.