In the wake of rising COVID-19 cases in the city, the shortage of Remdesivir injections has created a panic situation among citizens. To deal with the situation and to sort some more time to get the injection, the district administration and office-bearers of prominent organisations of healthcare experts have asked all private hospitals to use the remdesivir injection carefully depending upon the patient's condition.
Ravindra Thakare, District Collector; Dr Archana Kothari, President of Indian Medical Association (IMA); Dr Anup Marar of Vidarbha Hospitals Association (V HA); Dr Rajesh Sawarbandhe, representative of IMA; Dr Nandu Kolwadkar of VHA, Dr Sameer Chaudhary of AOI Vidarbha, issued a signed appeal regarding Remdesivir use to all private healthcare professionals in Nagpur on Sunday.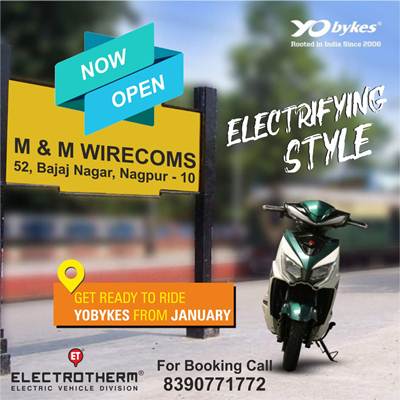 Thakare appealed to the private doctors to use Remdesivir injections only in case of COVID-19 patients in 'E' and 'F' categories, as per the Maharashtra COVID-19 Task Force's recommendations for the management of hospitalised patients. The doctors should ensure that Remdesivir injection is administered as per these guidelines only.
If the injection is administered in other-than-specified conditions, the District Collector warned, serious cognisance will be taken of such act. "Remdesivir injection is a weapon to combat COVID-19 infection, but it has to be used properly. Doctors need to be alert about its use," Thakare said.
The letter issued on Saturday reiterates the clinical protocols and indications for rational and optimal use of Remdesivir injection, which has been given emergency use authorisation in treatment of COVID-19. Last few days it has been seen that, there are huge crowds outside retailers asking for Remdesivir injection. It is unnecessarily leading to lot of panic as every drug has its own usage and limitations. Remdesivir has been shown to reduce the duration of stay in the hospital but has no effect whatsoever on the mortality due to COVID-19 infection, and this needs to be highlighted.
Further, the letter asks the authorities to direct retailers to dispense the medicine only if it is accompanied by information in prescribed format. This format has been devised 'to curtail unethical practices and misuse of the medicine.
The format has columns for the name of the hospital, patient details with identification, clinical information (fever in degree Fahrenheit, breathlessness, respiratory rate, SpO2 in room air, whether the patient is on oxygen in lit/min quantity, whether the patient is on invasive ventilation). The clinical information is sought in terms of the number of days for the said parameters, and parameters at the time of admission as well as present-day. The format seeks the latest laboratory report, mention of HRCT findings and co-morbid conditions, and indications for starting Remdesivir dose. The hospital in-charge has to certify the details.