Nagpur is among the worst affected city in the country due to COVID-19 as the administration are failing to control the spread of the virus and provide healthcare facilities for the affected people.
As beds are fast filling and with surge in daily cases patients have to wait for their turn to get the health care, to add to the woe many people fail to get Remdesivir medicine even though new stock has reached city and even after the HC order to provide 10,000 Remdesivir vials to Nagpur still seems lacking in the distribution process.
Nagpur on April 20 reports 91 deaths, 6890 new cases, while recovery count improves on the day. While on April 19 another milestone recorded as the city recorded 113 deaths in single day making it the highest fatality till date.
With the devastating condition of the city, many still believe that change in administration might bring some relief to the city. As Nagpur recalls the efforts put by former Municipal Commissioner Tukaram Mundhe in pertaining the COVID situation in the City when Nagpur was reeling under Covid's first wave.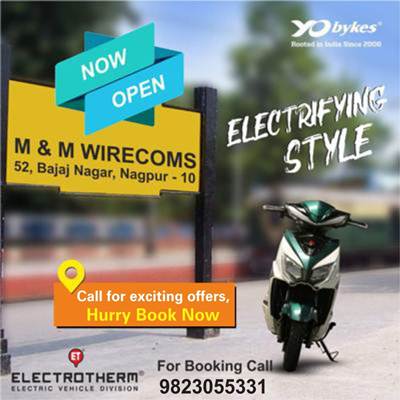 Citizens believe that bringing Tukaram Mundhe back will help the worsening situation and put an end to the poor quality health care facility and save the city from the COVID-19 Doomsday.
When asked citizens about the gruesome situation and who they find the best suitable option to run the administration many believed to bring Tukaram Mundhe back in Nagpur as due to his efforts the daily cases were under control.
Ketki Kothe said that Tukaram Mundhe should be back. At this difficult time we need a leader who can manage the situation. Politicians have already killed people for their benefits, it's time to stop.
Shubham Gedam said we believe that he can curb the present situation by enforcing strict guidelines, for the citizens of Nagpur.
Akshay Vaidya: The Situation in Nagpur has become very pitiable, just because of the unplanned healthcare system. People are facing issues regarding medicines, oxygen, ventilator beds. To overcome this situation need officer like IAS Tukaram Mundhe.
Mohit Madankar said that anyone who can coordinate well with staff and people and allot available resources without bias is needed now. Also who can make more resources available to fight these crises which are on rise everyday will help in controlling to situation.
Sagar Waghale said that Contact tracing is very much needed in this difficult time. We have to keep politics aside. In first wave we have handled the same scenario very well under the guidance of Tukaram Mundhe sir. So same thing we have to do with or without him. We have to fight hard. Stay home stay safe.
Shubham Chauhan said now this situation cannot be controlled by bringing anyone back and could only be controlled only by the people by following covid rules and regulations.
Mitin Vaidya Each and everyone is responsible but authority and government is more responsible as they have prioritized their political agenda. Bringing Tukaram Mundhe back might control the spread as he will definitely impose complete lockdown but to deal the current scenario of lack of beds and medical facility will definitely be a tough call for him as well. Imposing complete lockdown, Converting halls into hospitals and proper distribution of medicines and equipment is much needed..
Divyani Kamble said the way he controlled the situation was comparatively far better then what it is today. The rules where strict and people followed it, his plans where very result oriented and that's what is needed at the moment.
Vaishnavi Guru- Covid in first phase was handled quite successfully in Nagpur, as a layman I can see that the in order to satisfy a small group of people, the present authorities became a little too careless and opened up everything even after everyone knew the lingering dangers of removing the lockdown completely, if they wanted to open the public spaces there should have been proper medical facilities in place and proper sanitation processes available, there was just no way of managing the crowd once everything was opened at once. So yes in my opinion the present authorities are in fault for sure, but things can be settled back again if they put rules and regulations in place and while providing safety and security to the needy extend the lockdown and break the chain.
Utsab Banerjee said that Covid cases have gone berserk all over India in April month in this second wave. It is important to be prepared for the third wave of covid cases as well. In Nagpur, the situation is very grim lack of medical infrastructure and inadequate doctors to lack of discipline from people, and poor administration policies are some of the reason. In such a scenario it is imperative to have a leader at a local level who have both experience as well qualified to take hard decision to manage the covid crisis Tukaram Mundhe is one such person. During his tenure statistics shows that he was effective in taking good decision for covid control in Nagpur. Since the political community has failed to live upto the service of the people during this critical time, it is important for the people of Nagpur to work with a person who has mass appeal.