VIA – LADY ENTERPRENUER'S WING Conducted a Webinar sessions on "HEALTH MANAGEMENT DURING COVID-19 and HEALTH INSURANCE", recently with eminent speakers Dr. Rajashree Khot, Associate Professor, Dept of General Medicine, AIIMS, Nagpur and Mr. Nitin Jeswani, under the able chairmanship of  Manisha Bawankar, VIA LEW.
Manisha Bawankar, Chairperson of VIA LEW gave the opening remarks and welcomed the guests by wishing them.
Ms. Anita Rao, Past President, introduced Dr. Rajashree Khot, the speaker of the first session and conducted the first session very fruitfully.
The speaker of the first session delivered a comprehensive and concise lecture on covid-19 topic touching upon every medical aspect of the pandemic including physical, mental, children's health and social wellbeing. On physical health she said one should have an insight of one's illness and think about it and always have a stock of required medicines with self. In case one is not able to go to the doctor then one can consult the doctor on phone and get the prescription on mail/whatsApp and one can get the medicines through any website. Many websites are there through which chronic illness could be managed. She said seasonal diseases which are mild can be treated at home by tele-consulting your doctor, but in case of major diseases and surgeries you have to go to the hospitals. She emphasized on diet control and exercise, and tackling stress by learning new skills like cooking and singing etc. The current situation has brought the entire family close enabling them to spend quality time together she said.
On Mental health she said, has been affected to a large extent and therefore, psychiatrists role in covid has increased immensely. Mental stress is a man made phenomenon and one has to come out of it by self efforts. To tackle mental stress, one has to practice mindfulness – i.e. think of the present only without bothering about the future as we have to go with the time. Further, she forcefully asserted on learning breathing exercises which leads to decentralization for post covid complications, meditation, hearing music for relaxation, limiting news consumption by taking it from trusted sources only.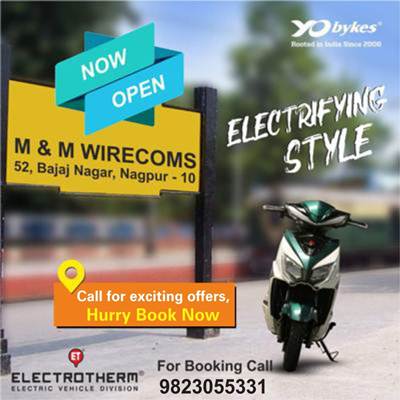 On Social wellbeing she said one should always be a force for positive change, and on health at work places, utmost care of employees is to be taken so that they can work to their full potential.
On children's health she added you have to make sure that the children quickly adapt to the new normal of wearing masks, hand washing, a bit of social distancing, as we cannot go to old normal. You have to help your child stay active and have to develop new parental skills.
She said when you notice the symptoms, immediately go and test to have the medication start sooner, if needed.
She also touched upon the aspect of post covid care and vaccination and stated three levels of protection namely Individual level, community level and level in health care facilities. She appealed to all to follow covid appropriate behavior of hand wash, mask and social distancing.
Rashmi Kulkarni, Treasurer of VIA LEW, introduced Nitin Jeswani, the speaker of the second session and conducted the second session nicely.
The second session was lined up so that more people can safeguard their families and businesses from the financial liabilities arising out of unfortunate and unpredictable losses, which was addressed by a well known person in insurance fraternity. He explained the reasons why one should have health insurance and also the difference between health and covid insurance. He also detailed about Group employee health insurance.
Both the sessions were followed by questions-answers which were very interactive and explained in a lucid manner. All the participants took benefits of this program by clearing doubts about covid-19.
Prominently present were VIA Executive members, VIA LEW Executive members namely Sarla Kamdar (Founder President), Prafullata Rode Madhubala Singh, Sarita Pawar, all advisory committee members, Past Presidents Chitra Parate, Y. Ramani, Neelam Bowade, Anjali Gupta, Vandana Sharma, Shachi Malik, Immediate Past President Reeta Lanjewar, Vice Presidents Indu Kshirsagar, PRO Yogita Deshmukh, EC Member Poonam Gupta, included in large participants. Poonam Lala, Secretary, VIA LEW proposed vote of thanks.