What we call a landmark hearing of three sessions, including a late night hearing that lasted till 10.30 pm, Nagpur bench of Bombay High Court directed restoration of curtailed oxygen supply from 60 metric tonne to earlier 110 metric tonne. Pulling up Food and Drug Administration (FDA) authorities and pharmaceutical companies for not rising to the occasion to help the suffering patients, the High Court directed FDA to conduct raids against hoarders, black-marketeers and supply at least 100 Remdesivir vials to Government Medical College and Hospital (GMCH) by night. When the High Court was informed that combined manufacturing capacity of all seven major pharmaceutical companies was 88 lakh Remdesivir vials per month, it observed that this was presently sufficient to meet the demand and sought more details from the Central agency. Directing the Drug Controller of India to remain personally present on Friday at 2.30 pm, the High Court directed him to explain steps taken by the regulator under Drugs Control Act to ensure equitable and fair distribution of Remdesivir in Maharashtra and other States. A division bench consisting of Justice Sunil Shukre and Justice Shriram Modak, during the hearing of a suo-motu PIL, initially pulled up the State authorities and blasted them for total inaction and for shirking the responsibility to procure and supply Rem desivi r and Oxygen. The first virtual hearing witnessed a very strong reaction from the bench, which asked the State and officials whether they felt ashamed or not.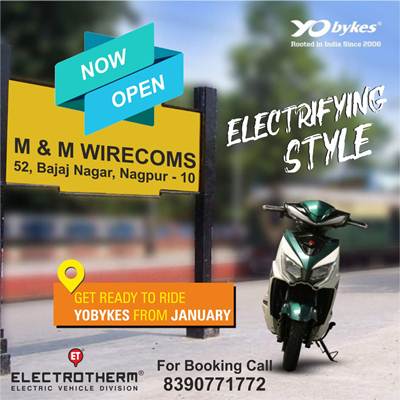 The under fire for quite some time for passing the buck to manufacturers and restricting their role. Rejecting this, the High Court directed immediate meeting of Nagpur COVID-19 committee and also distributors,C&F agents and stockists of life-saving drugs, and initiate stern action against black-marketeers. Within two hours, the authorities led by Dr Sanjeev Kumar, Divisional Commissioner; Ravindra Thakare, District Collector; and Radhakrishnan B, Municipal Commissioner, swung into action and obtained concrete assurance from the seven drug manufacturing companies about supply of 6,752 additional vials of Remdesivir by Wednesday night or latest by Thursday evening.
In compliance to April 19 order directing supply of 10,0 0 0 Remdesi v i r vials, already 5,245 vials were supplied. Turning the heat on Central Drug Controller,the High Court directed his presence–virtual or physical — along with all information about various steps taken under law to control supply of Remdesivir across States and Maharashtra and action taken to stop hoarding and black marketing. The High Court pointed out that the Drug Controller had massive powers under Drug Control Act and several other statutes to direct pharmaceutical companies to increase production, ensure proper supply and also to take stringent action in case of non-supply or deliberate under-supply. The High Court asked the Drug Controller to explain in detail steps taken to ensure fair and equitable supply of life-saving drugs. About dismal Oxygen supply scenario, the High Court expressed its disappointment. Total requirement of Nagpur is 166.5 metric tonne and that of other districts of Vidarbha is around 100tonne. Nagpur has Oxygen generating units with 146 tonne capacity. However, the Ministry of Health and Family Welfare, vide a communication dated April18, reduced the Oxygen quota of Maharashtra from 110 metric tonne to 60 metric tonne which created acute shortage of about 100 metric tonne. It was also pointed out that there was no fixed quota for State but consistent practice of supplying liquid oxygen of 110 metric tonne was followed. The High Court, while directing Bhilai supplier Prax Air to restore the quota and continue the supply of 110 metric tonne, noted that Maharashtra accounted for 40 per cent of COVID-19 patients and the Ministry of Health and Family Welfare instead of increasing the quota had reduced it, thereby adversely affecting Vidarbha region.