In a Live Discussion on "Vaccination for 18+ Age Group" initiated by Pulmonologist Dr Sameer Arbat along with Mayor Dayashankar Tiwari answered the various questions and cleared doubts of citizens on the preparedness of vaccine, post-COVID, post-vaccination.
Breaking the myths on whether on could get vaccinated citing various fakes messages being circulated on social media platform Dr Sameer Arbat informed that "currently India is administrating two vaccines COVAXIN, COVISHILED, and third vaccine Sputnik-V is in talk to be administered to the beneficiaries and many are confused which vaccine one must take such people must understand that all the vaccine produced are providing protection against the deadly virus as all the vaccine has the same characteristics of boosting your immune system".
"Earlier people use to request for vaccine and now when India is successfully producing vaccine many speculations are coming into ply to which people are having second thoughts on getting jab".
Speaking about the technology used in production of both vaccine DR Arbat clarified that-
COVAXIN is an inactivated vaccine which means that it is made up of killed coronaviruses, making it safe to be injected into the body.
COVISHILED The vaccine is made from a weakened version of a common cold virus also known as adenovirus. It has been modified to look more like coronavirus. When the vaccine is injected into a patient, it prompts the immune system to start making antibodies and primes it to attack any coronavirus infection.
While Sputnik-V is made by uses a cold-type virus, engineered to be harmless, as a carrier to deliver a small fragment of the coronavirus to the body. Safely exposing the body to a part of the virus's genetic code in this way allows it to recognise the threat and learn to fight it off, without the risk of becoming ill. All these vaccine has various effects on our body.
Speaking on various reactions post vaccination Dr Arbat informed that many people have complained about post vaccination effect like fever, fatigue such people should take rest as it is a natural process and does not have any negative effect on the body.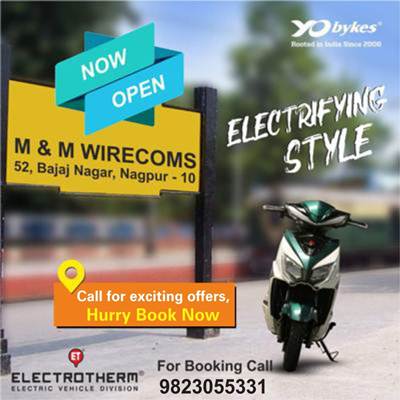 Ruling out other Myths like whether menstruating woman, people on blood thinner medicines should take the vaccination jab or not Dr Arbat clarified that one should not believe to such fake messages as experts have already ruled out such predictions as these vaccines does not affect in these conditions.
Dr Arbat informed that "during second wave the demand and supply was disturbed which resulted in miss-management of beds in city as cases were increasing and everyone was rushing to hospitals. However Nagpur medical infracture is advance as compared to other cities. Currently we need more ventilator beds and ICU beds in city".
"I request everyone be calm and not panic on non-availability of beds and first understand what the patients actually need like does the patient need oxygen bed, ICU bed, ventilator bed or just need to be admitted in Quarantine Centre if this classification is achieved the chaos caused by non-availability of beds will come to an end, one should not fear and must be positive as it will only reflect on your health".
Mayor informed "to tackle various healthcare related questions NMC along with various city doctors have started an awareness program where they address various issues and topics related to health issues. IMA doctors are given list of patients who are under home quarantine these doctors are in contacts with such patients to clear their doubts and queries related to COVID-19".
Speaking on this Mayor informed that "NMC had 1500 COVID dedicated beds in September 2020 which was increased to 3917 beds till 31 Dec 2020 and now the number has risen as more than 7700 beds are made available in city".
"Everyone associated with medical fraternity gave a positive response on dedicating their area to the treatment of COVID positive patients. However many people who have vacant space does not allow us to set up same facility which created problem during second wave" Mayor added.
Speaking on viral messages on non-availability of Remdesiver medicines in city Dr Arbat informed that "Since the treatment against the deadly virus began with time our understanding on giving treatment against virus has also evolved, we came to know that the role of Remdesiver is only 10-15% while the role of steroids and antibiotics is much larger but it is human nature that whenever anything is in less quantity the demand for that particular product rapidly increases and this is what happened with us".
Speaking on setting up more and more COVID dedicated facilities in city Dr Arbat informed that "People are ready to give us space to set up hospitals but are not allowing us to setup facilities for COVID-19. And then we complain that city is running out of beds".
Still administration is creating more facilities for COVID patients so that no one could be deprived with health facilities and more lives can be saved mayor said.
Dr Arbat said that "Today every doctor is available on phone I request everyone that if you have symptoms or have been tested positive you must contact your doctors and discuss with them on what the best treatment for such patients might be".
Speaking on vaccine Dr Arbat informed that everyone should take the vaccine jab as it is the only way we can protect ourselves against the deadly disease. However as India has entered in Phase 3 there are possibility of time gap between the two doses due to shortage of vaccine but one must not fear as one will be safe".
Encouraging people on taking vaccine Mayor shared his personal experience "I was because of the vaccine I am back to the field as I was also tested Positive with COVID-19 but did not have any adverse effect as I had already taken first jab which helped me to heal against the virus". We request everyone to register themselves for vaccination drive and keep themselves safe for the deadly disease.