An attempt to fight the deadly coronavirus, the civic administration has decided to install oxygen plants at 18 hospitals, procure 1000 oxygen concentrators and purchase 130 ventilators for the public healthcare system.
The fund given by PSUs like Western Coalfields and MOIL is being used to create these facilities for government hospitals in Nagpur city and tehsil places. In a detailed affidavit filed before the Nagpur bench of Bombay High Court, District Collector Ravindra Thakre informed that purchase orders for 700 oxygen concentrators worth Rs 2.94 crore was issued on April 24 and the amount would be spent from the District Mining fund. A sum of Rs 2.87 crore is being spent to get 130 ventilators from M/s Andhra Pradesh Meditech Zone, Visakhapatnam. The administration is also purchasing 300 more concentrators from another firm and order is already placed.
These oxygen concentrators and ventilators with compressor will provide a great relief to IGGMC, GMC and government hospitals at tehsil places. The administration has issued short tender notice for oxygen plants at GMC, IGGMC and AIIMS and the same would be opened on May 8 and the successful vendor will be asked to install the same on war-footing. Besides, the administration will install oxygen plants at 16 government hospitals including one at Kamptee, Narkhed, Bhiwapur, Katol and other government sub district and rural hospitals out of DPDC and District Mining Fund.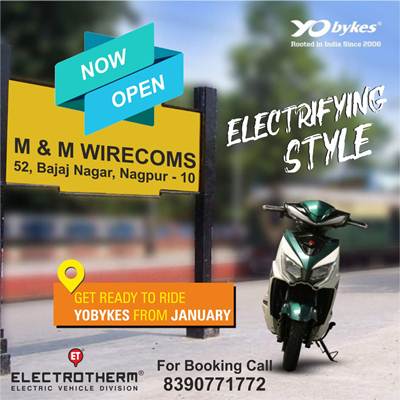 The Collector has assured to spend any other CSR fund to be received from any other big corporate houses for setting up oxygen plants at the hospitals of registered societies or trusts which are providing treatment to the patients free of cost. About the meeting convened by Chief Secretary to tide over shortage of oxygen in Maharashtra, the affidavit stated that the Chief Secretary on April 15 has issued a communication to all District Collectors to procure at least 150-200 oxygen concentrators for use by individual patients, in case there is a disruption for a short period and these concentrators should be kept only at government and municipal corporations' health facilities. In-principle sanction has been given for procurement of pressure swing absorption (PSA) oxygen generation plants through SDRF funds. As directed by HC to procure 400 idle gas cylinders lying with Asiatic Oxygen plant at Kamptee, the District Collector informed that the same had been procured and were being repaired, and overhauled and sought more time to complete certification and make them functional.
The affidavit also gave details about centralised portal and control room manned 24×7 by a team of officers, doctors and other staffers to help citizens in getting hospital beds, solving their need of life saving drugs and oxygen and also to help and assist them in getting medical services and other aligned issues. The affidavit claimed substantial compliance of various directions passed by a division bench consisting of Justice Sunil Shukre and Justice Avinash Gharote in a suo-motu PIL related to covid management. The issue pertaining to shortage of remdesivir has been almost solved and regarding other lifesaving drugs like heparin, the administration promised quick action. The next hearing is slated on Wednesday afternoon.