Nanded and Goa follows it
A small number of students, motivated by their teacher, have brought about change in a small place in Chandrapur district. The villagers who had several doubts about Covid 19 vaccine have agreed to take it, following counseling by the students.
Out of a total population of 10,000 of Pombhurna, a taluka place in Chandrapurmore than 2,000 have been vaccinated today. The tribal dominated village on Chandrapur-Hyderabad road, was reluctant to take Covid vaccine, when the drive was introduced here.
The students of B Sc Microbiology, who had some knowledge of the behavior of Corona virus, started informing the villagers about the effect of the virus on human health and necessity of getting the vaccine for protection from these effects.
The initiative was a result of appeal by Dr Megha Kulkarni, Head of the Department of Microbiology, Chintamani College of Science in Pombhurna. Following orientation and appeal by Dr Kulkarni a group of her students started informing the villagers personally or through mobile phones about the dreaded virus and its impact o0n human health, preventive measures, Covid protocol to be followed. The awareness drive resulted in removing misconceptions about the virus and the vaccine as well. The villagers, who were reluctant about takingthe vaccine started visiting the vaccination centres. Within a short period, about 2,000 eligible residents of the village got vaccinated.
Dr Kulkarni stated that Microbiologists Society of India's (MSI) students wing has started generating awareness programme. Maharashtra Unit President Ddr Sanjeev Patankar, who was Dr Kulkarni's teacher played an important role in motivating Dr Kulkarni and the students to undertake such an awareness programme. National President of MSI Dr Arvind Deshmukh is also engaged in generating awareness among peo0ple through various modes of communication.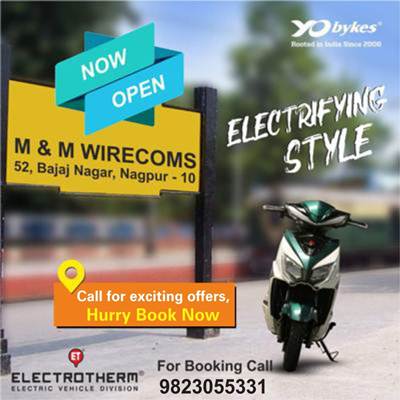 Dr Patankar, who is a retired Principal from a college in Bhandara, stated that the teachers and students of Microbiology can be of great help in generating awareness among villagers. It has already been stated at various forums that the transmission can be stopped only if people actively follow the protocol for 15 days. MSI is ready to extend financial assistance upto Rs 5,000. However, the college management is expected to contribute the small amount to help the teachers and students to work in this direction.
Dr Patankar also stated that similar awareness programme has also been started in Nanded and planning for the drive in Goa is in pipeline.
With a strong student force under National Service Scheme available with the universities in India, generating awareness should not be a major concern. The NSS volunteers and programme officers are dedicated ones and have proved their efficacy in implementation of several Government programmes. Only a selected number of NSS volunteers with science background, teachers in microbiology or other subjects of science stream can be of great help. The awareness programmes can be a part of NSS activities. The NSS student volunteers can be given incentive marks for participation in the awareness programme.
Dr Kulkarni is happy over the efforts taken by her students and its impact on the villagers. She received help from Prof Amol Gargelwar in the mission.
Pombhurna programme is being followed by other colleges in their respective areas in Chandrapur district. MSI is also projecting this programme for others to follow.