Thank a dear doctor today for the efforts and sacrifice they made to keep us safe.'
At the same time reports of negligence on the part of a doctor leaves a scar in the victim's life. A journalism student has expressed her thoughts on it. While celebrating the Doctors' Day a serious thought should also be given to the issue.
As a responsible and non-biased news portal her views are being presented here. The views expressed are her own. The Live Nagpur May or May not agree to them.
Medical negligence is globally the third leading cause of deaths. According to The Minister of State for Health and Family welfare, Ashwini Kumar Choubey, in 2017, 69 cases (44%) of medical negligence were awarded punishment by the Medical Council of India (MCI). In 2018, in 28% (40 cases) punishments to doctors were awarded and until June 2019, 46% or 28 doctors were punished by the MCI for medical negligence.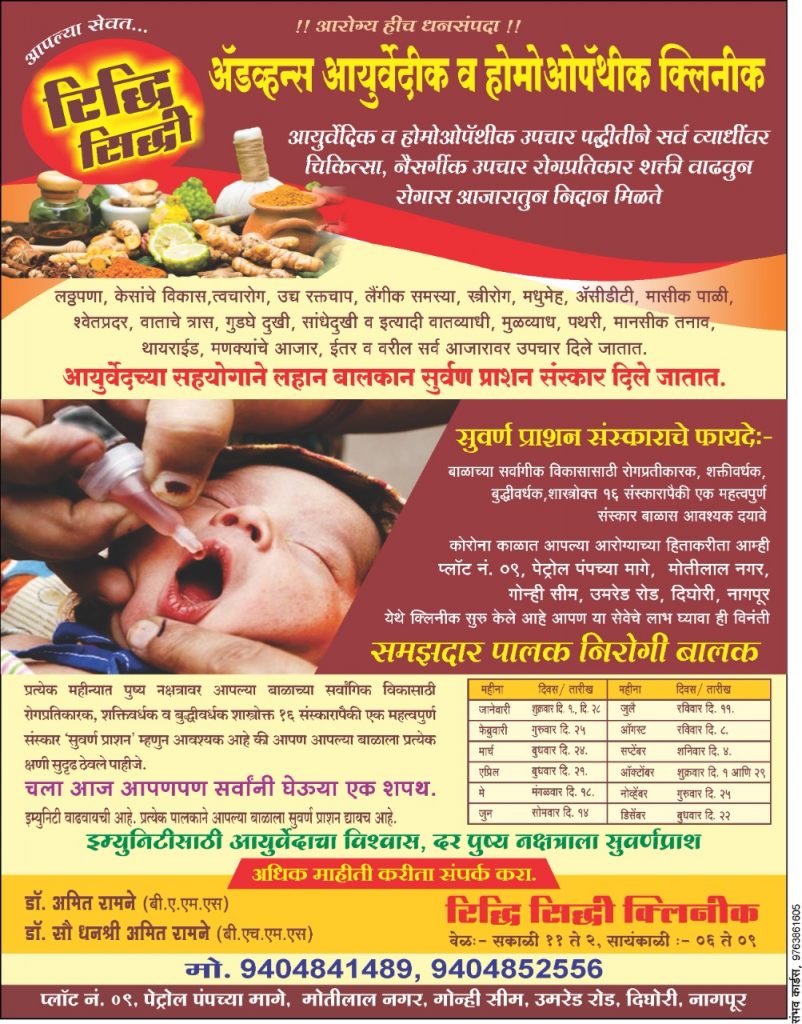 In the year 2019, the World Health Organization (WHO) warned by disclosing a figure that counts to more than 138 million patients harmed every year by doctor's errors. "These mistakes occur because healthcare systems are not suitably designed to deal with the errors and learn from them", The WHO Patient Safety Coordinator Dr Neelam Dhingra Kumar stated. Even in developed countries, one out of every 10 patients is the victim of medical mistakes.
The second wave of Covid-19 was a practical example disclosing India's medical negligence, where Dr. Randeep Guleria, director of All India Institute of medical sciences (AIIMS) and member of the National Task Force on Covid-19, and WHO cautioned against the use CT-Scan indiscriminately to diagnose the disease and use of corticosteroid like dexamethasone, a potent anti-inflammatory drug for non-severe patients. But was still continued and prescribed by the doctors. And now when vaccination drives have started in the country registering everyday records, the incidents of medical negligence have left the public in stock. On 9 April, three women administered anti-rabies injections instead of Covid vaccine in Meerut. On 25 June, a nurse in Bihar injected empty syringe into youth during covid-19 vaccination drive in Chapra.
India will also never forget the shock expressed by The Indian Medical Association, over the alleged lie surrounding the WHO's approval of Patanjali's Coronil tablet.
By: Tazeen Khan
Department: MA Mass Communication, RTMNU Campus Nagpur.