Conveying his best wishes to the Chartered Accountants fraternity on the occasion of 73rd Chartered Accountants Day while remembering the glorious existence and envisioning the future of CA Profession, CA Saket Bagdia, Chairman of the Institute of Chartered Accountant of India, Nagpur Branch said "It's a proud moment for me to lead one of the performing branch of Institute of Chartered Accountant of India, Nagpur Branch. The branch was declared Best all over India for 10 times, Best in Western Region for 23 times and Best WICASA branch for 7 times."
He appreciated and lauded the initiatives of President of ICAI CA Nihar Jambusaria for creating new professional opportunities as well as enhancing the concept of Value Creation in Professionals.
Bagdia added that Nagpur Branch is organizing programmes which are a stepping stone towards nation-building and value addition to the members & students. More interaction with various Government & Semi-Government Authorities & Departments are strengthening the bond between CA fraternity and Government agencies . He added that thrust is given on acknowledging the members for reposing faith in a young leader. The Branch plays a pivotal role in creating a platform for knowledge sharing amongst the Senior and Young Members in a conducive and friendly atmosphere. He said that the branch is taking initiatives that combine the experience of the senior members with the enthusiasm of young members for the overall development of the professional community.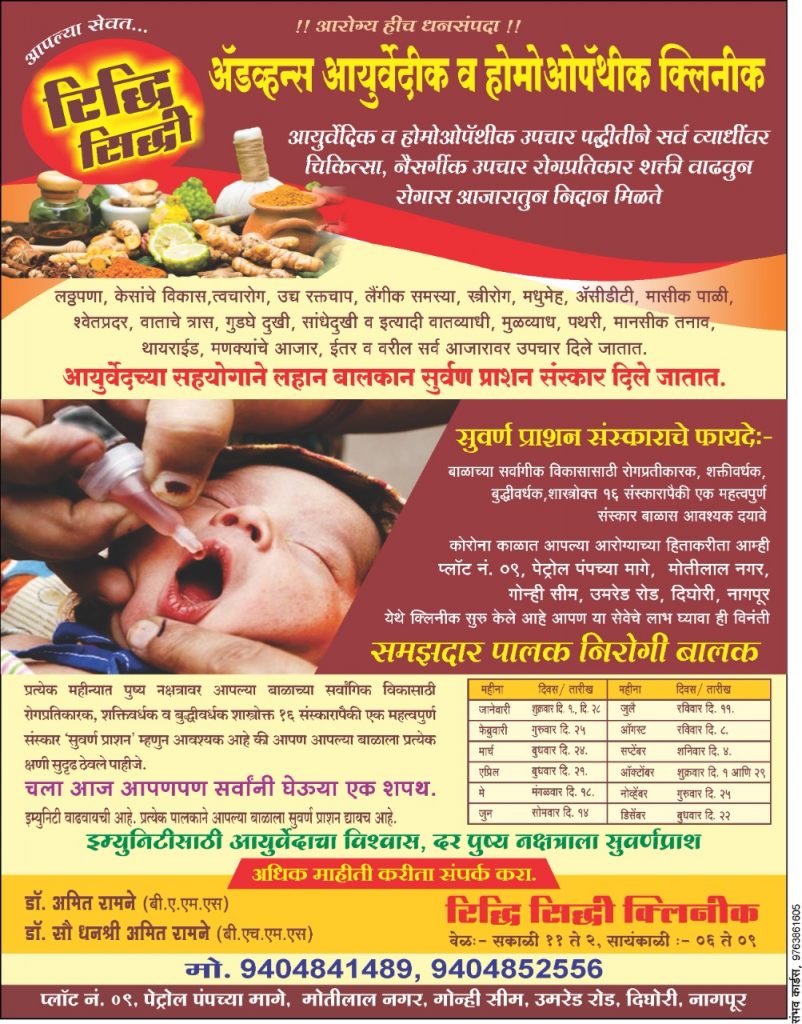 CA Bagdia, who has done his matriculation from Saint Joseph Convent Kamptee, in the year 1995 and graduation from Hislop College, Nagpur, completed his Chartered Accountancy in the year 2002. In the year 2016, he was elected as Executive Committee Member of ICAI and lead the Western India Chartered Accountants Students Association (WICASA) Nagpur in the year 2017 In his leadership WICASA Nagpur was awarded second best branch in the country.
Bagdia recognised the support and guidance of Past President of ICAI from Nagpur CA Ashok Chandak & CA Jaydeep Shah, Past Vice Chairman WIRC from Nagpur CA Anil Dani, CA Aniruddha Shenwai, CA Makarand Joshi & CA Julfesh Shah, Regional Council Member CA Abhijit Kelkar along with galaxy of Past Chairpersons who have always stood strong and extended their best support in all Branch functioning at all points of time.
"There cannot be anything without a Team", quoted CA Saket Bagdia, as he recognised and thanked support of all Managing Committee Members of Nagpur Branch for their untiring efforts for Branch activities while working selflessly for the dignity of Nagpur Branch.
In his message to the aspiring CA's, Bagdia added that ICAI Nagpur branch has created CA's of national repute and are serving the society. "Nagpur branch has crafted a niche for itself, in the country. There are no limits for a dedicated and hard working person to shine," he summed.