In an incident of shear negligence, a senior citizen who took first jab of Covishield was wrongly given a second dose of Covaxin at Government Medical College and Hospital.
According to the information, the confusion occured because the person used two different mobiles for registration at the time of first and second dose of vaccine.
It is worth mentioning here that this is the first first incident in Nagpur in which a person has been given two of different doses of Covid ha vaccine.
The incident, has, however, rattled the Health Department. According to sources, the said complainant woman had received first dose of de Covishield in Arvi in April. Three months later, when she moved to her daughter's home in G Nagpur, the latter regis in tered her name for second ti dose of Covid vacine.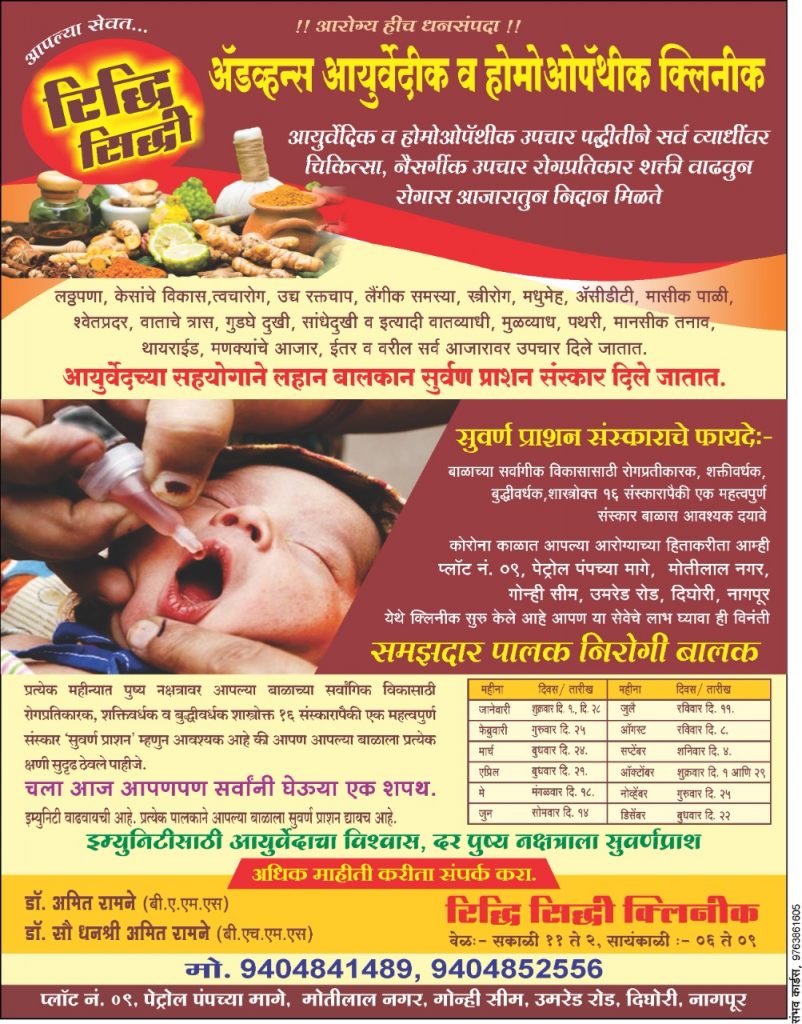 During registration, she was told to visit GMCH for second dose. The said at woman reached GMCH at 4 pm on Wednesday. The staff at GMCH, however, without asking what type of dose the said woman had gave her second dose of Covaxin.
The said woman also failed to inform the nurse on duty that she had a first dose of Covishield.
Following the second dose of Covaxin, the said woman had vomitting twice. Soon her daughter, contacted Dr Sudhir Gupta. She was detained in the hospital for some time. As she did not show any symptoms, she was asked to go home.Her condition, was, however stable at the time of filing this report.