As Nagpur is fulfilling the criteria to be in Level 1, regarding Positivity Rate and Percentages of Oxygen Bed Occupancy, the orange city is put under Level 3 of restrictions citing the Delta Plus Variant in the state.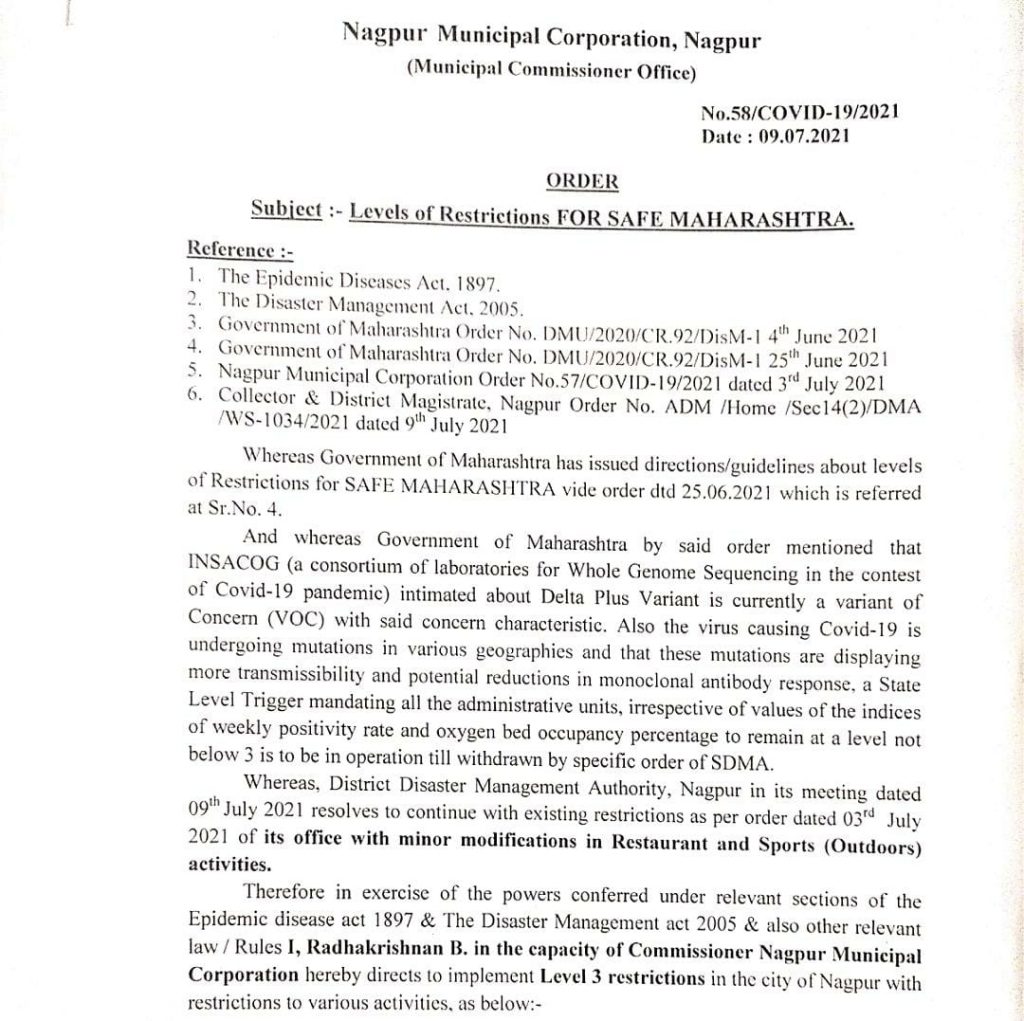 The Delta Plus Variant is currently a variant of concern and the virus is frequently undergoing mutations in various geographies mandating all the administrative units, irrespective of values of the indices of weekly positivity rate and oxygen bed occupancy percentage to remain at a Level 3.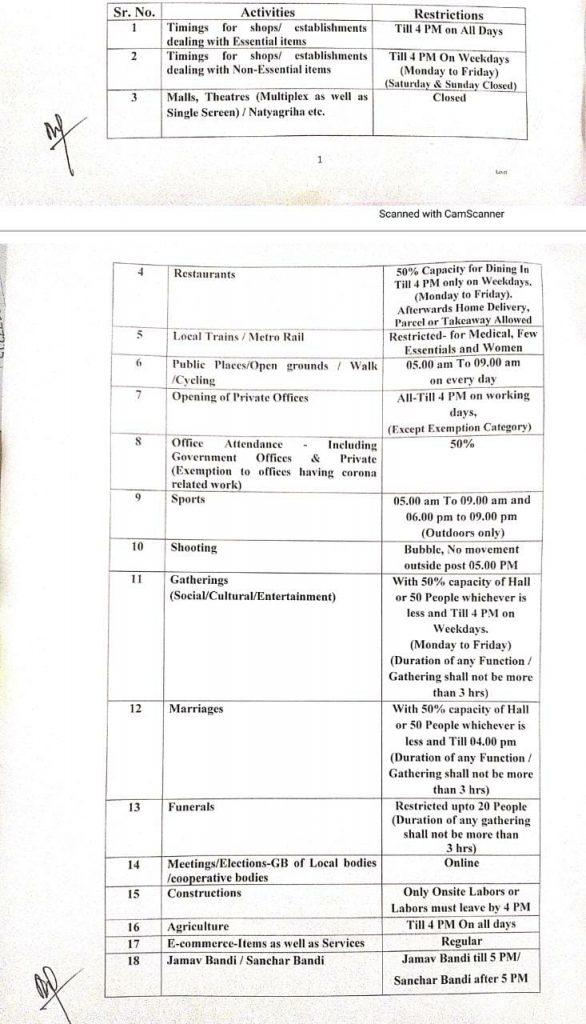 Nagpur Municipal Corporation in its latest order has extended Level 3 restrictions in the city with restrictions to various activities. A minor modification in sports activities (outdoor only) which will be allowed from 5 am to 9 am and 6 pm to 9 pm as mention in level-3 restriction and restaurant will be allowed to remain open till 4 pm with 50 % capacity afterward home delivery, parcel, takeaways have been allowed.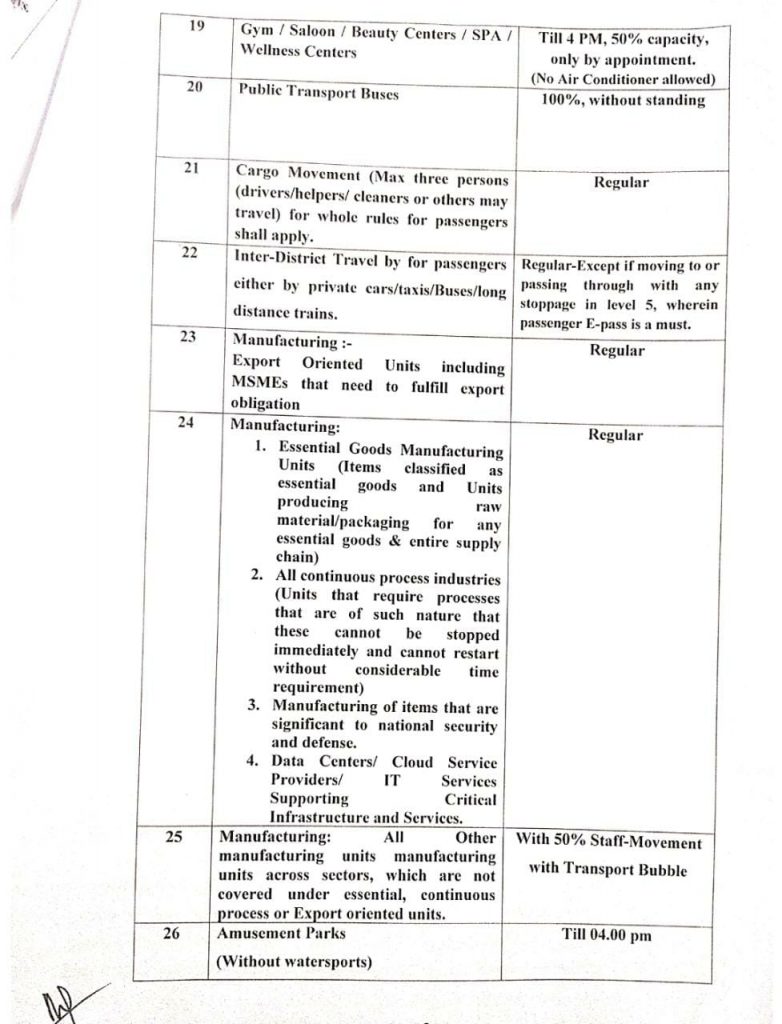 Malls, Schools, Coaching institutes will still remain closed. Sanchar Bandi will be implemented after 5 pm while Jamav Bandi will be enforced till 5 pm around the district. The order will remain in force from July 12 until further order.