Even after several months the plight of medical staffs that were hired temporarily by Nagpur Municipal Corporation, is not over. Many of them were removed within a few days, when the original contract was for three months.
Badlav organization has been working tirelessly to give justice to the medical staff. During a press conference, the organization on behalf of medical staff raised series of questions to the civic authorities.
Yash Gourkhede member Badlav said "When Nagpur was under second Covid wave many temporary health workers, nurses were removed from their post without quoting any reason. They have not even been paid the wages for the period they have worked".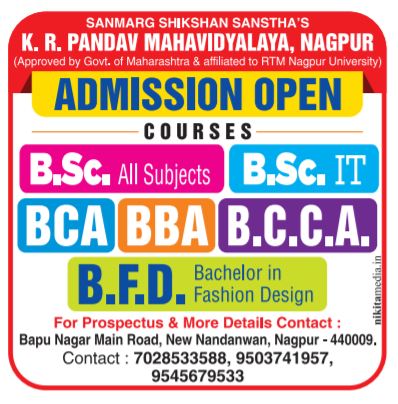 NMC claims that 10 lakh citizens received their first dose of Covid vaccine till date. If there is a delay in vaccine allotment in the city then how did NMC achieve this figure? the organization has asked.
"Even after several warnings from the officials NMC failed in management and controlling the outburst of virus in second wave. With no beds, oxygen available people suffered. NMC had planned to set up a jumbo hospital in the city which is not built. Even after getting several warnings on third-wave no precautionary measures is being taken by the authorities" they alleged.
"Healthcare workers who have been working tirelessly to save us from the wrath of Covid were removed from their post. Even after meeting several political leaders, and civic authorities, no assurance has been given by them" the organization stated.
The organization will hold 'Sawal Pucho Campaign' and a signature campaign throughout city from August 13 to make people aware about their problems. They will stage demonstrations on August 16.