The ICC Men's T20 WorldCup 2021 schedule has been announced. The T20 WorldCup Super 12 stage will kick off from 23 October
Team India will open their campaign against Pakistan in the T20 World Cup on October 24 in Dubai.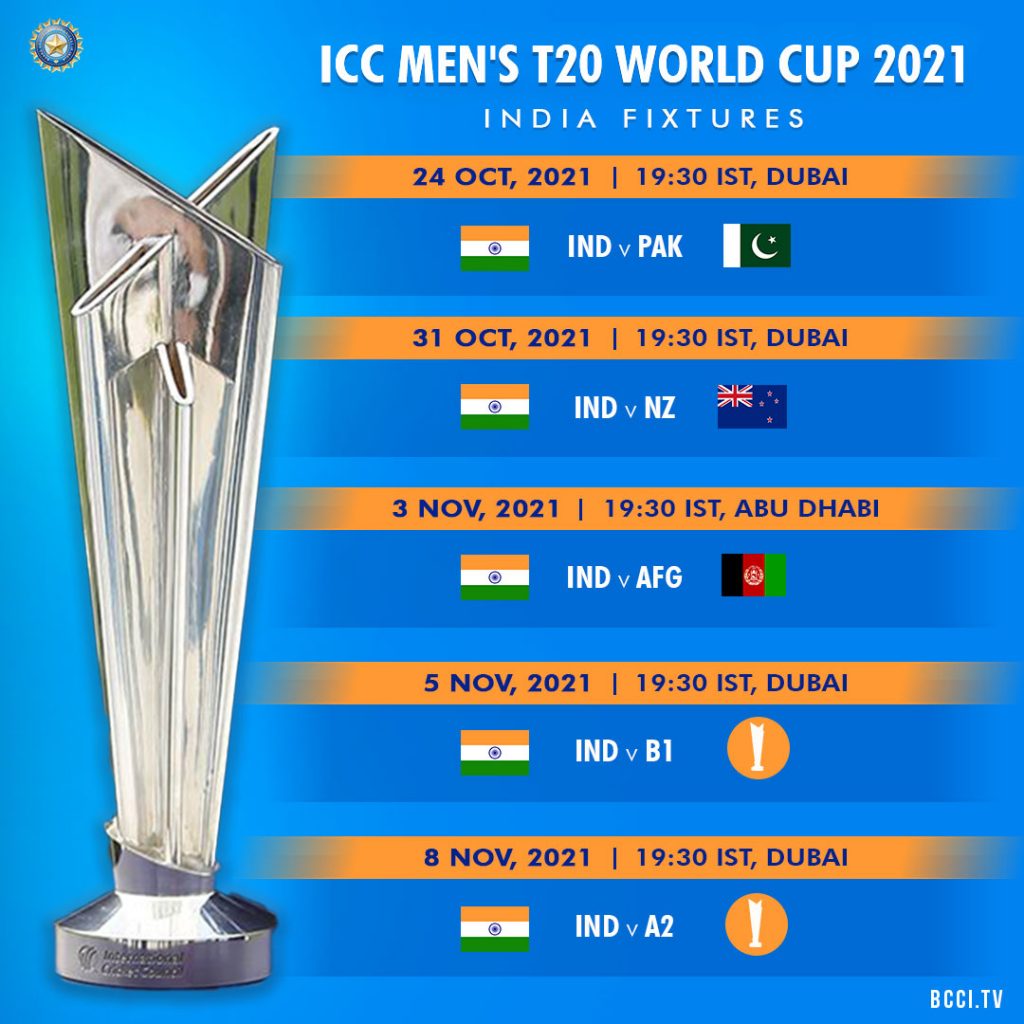 The final mega-event will take place on November 14. As per the schedule announced by the International Cricket Council (ICC), India's next opponent will be New Zealand on October 31 in Dubai, followed by a match against Afghanistan in Abu Dhabi on November 3.
India's remaining two Super 12 matches are against the winner of Group B (November 5 in Dubai) and the second-placed side of Group A (November 8 in Dubai).
The tournament's first round kicks off on October 17 in Oman, with the hosts taking on Papua New Guinea and Bangladesh playing Scotland.