SVK Shikshan Sanstha & CRC Nagpur (Ministry of Social Justice & Empowerment) are jointly organising National level Colouring/Drawing (Junior Group) & Salad Arrangement (Senior Group) Competition exclusively for Persons with Disabilities (Visually Challenged/Deaf & Mute/Intellectually Challenged)
Participants from 6 years and above can participate in this virtual Competetion and win Cash Prizes.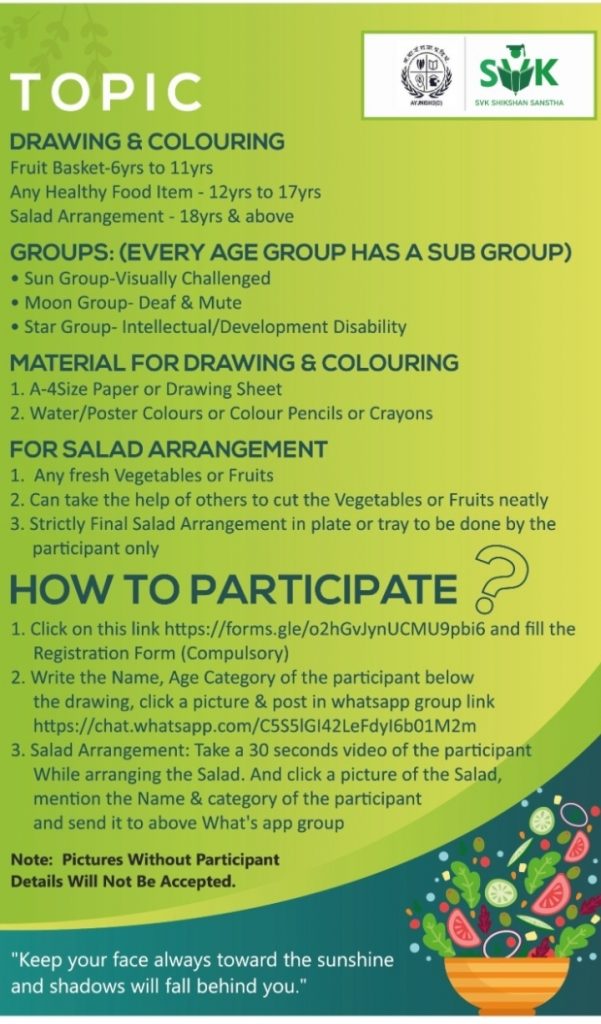 Topics for DRAWING & COLOURING
Fruit Basket- 6 yrs to 11 yrs
Any Healthy Food Item-12 yrs to 17 yrs
Salad Arrangement-18 yrs & above
FOR SALAD ARRANGEMENT
1. Any fresh Vegetables or Fruits
2. Can take the help of others to cut the Vegetables or Fruits neatly
3. Strictly Final Salad Arrangement in plate or tray to be done by the participant only.
All the participants will be awarded with E-Certificate of Participation.
All the entries will be displayed in a Virtual Exhibition on September 4, followed by an exclusive seminar  "Eat Right" by noted Dietecian & Columnist Meghna Pandit.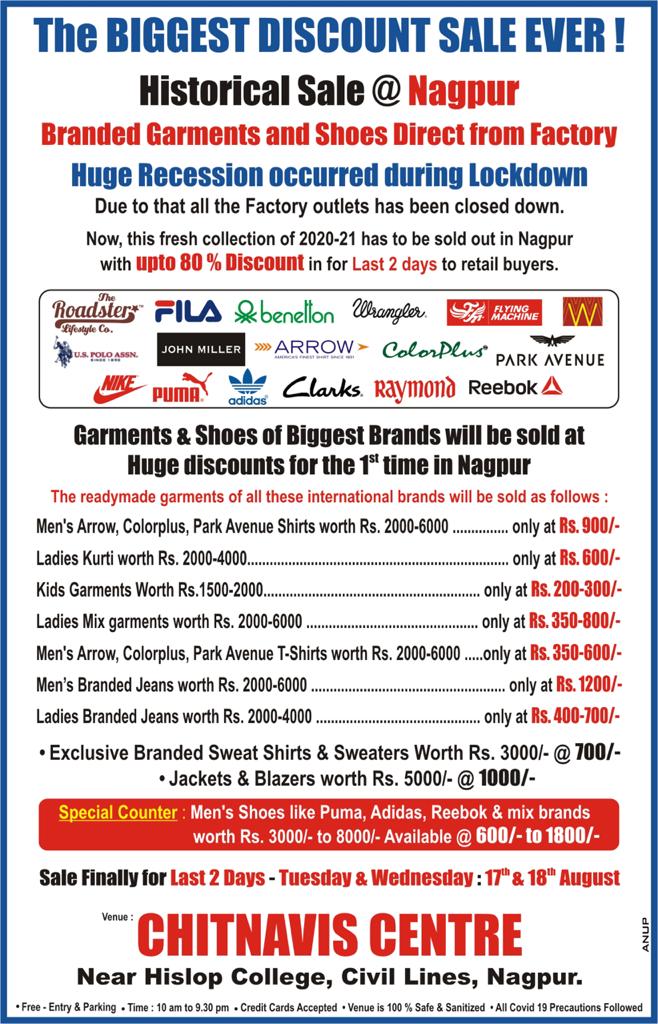 HOW TO PARTICIPATE
1. Click on this link https://forms gle/o2hGvJynUCMU9pbsi6 and fill the Registration Form (Compulsory)
2. Write the Name, Age Category of the participant below the drawing, click a picture & post in whatsapp group link https://chat.whatsapp.com/CSSSIG142LeFdl6b01M2m
3. Salad Arrangement: Take a 30 seconds video of the participant While arranging the Salad. And click a picture of the Salad, mention the Name & category of the participant and send it to above What's app group i
Last date to send the entries is August 21.
For more details call Kavita Ghodmare (Coordinator) 8208279744.