From inspiring the world with their extraordinary talents and the power to overcome any hurdles the Day one of the 2020 Paralympic Games in Tokyo was action-packed.
From swimming to goalball and plenty in between the first of 12 days of competition saw history made in the pool, a huge upset in wheelchair rugby, and a nail-biting wheelchair fencing game.
While the Day 2 matches are underway India's Bhavinaben Patel reached the knockout stages of women's singles table tennis Class 4 at the Tokyo Paralympics on Thursday. The seasoned paddler defeated Great Britain's Megan Shackleton in a thrilling Group A match 3-1.
Bhavina saved a game point in the 3rd game to win it 17-15. She took the match 11-7, 9-11, 17-15, 13-11 in 41 minutes.
Bhavinaben and Zhou Ying of China made it to the next round from Group A.
India is being represented by its biggest contingent of 54 para-athletes at the Tokyo Paralympics.
Here are top moments from Day 1 at Tokyo Paralympic 2020
Denmark cause big upset against Australia in wheelchair rugby
In one of the biggest surprises on day one of Paralympic action, Denmark shocked reigning champions Australia.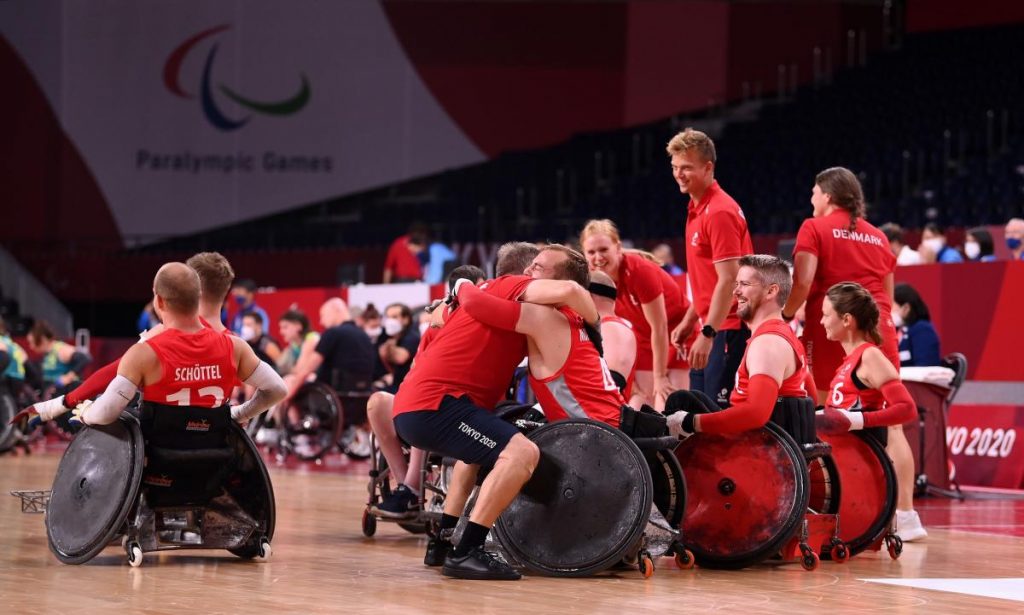 Australia's Paige Greco picks up first gold of the Games with World Record
24-year-old Paige Greco became the first gold medallist of the Tokyo 2020 Paralympic Games, triumphing in track cycling. The Australian won the C1-3 3,000m individual pursuit, in a time of 3:50.815 to set a new world record.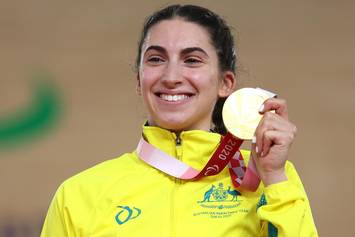 Brazil defeat defending goalball champions Lithuania
Lithuania came into Tokyo 2020 as the defending champions, hoping for a second consecutive gold in goalball – an event for people with visual impairments were defeated by Brazil by 11-2.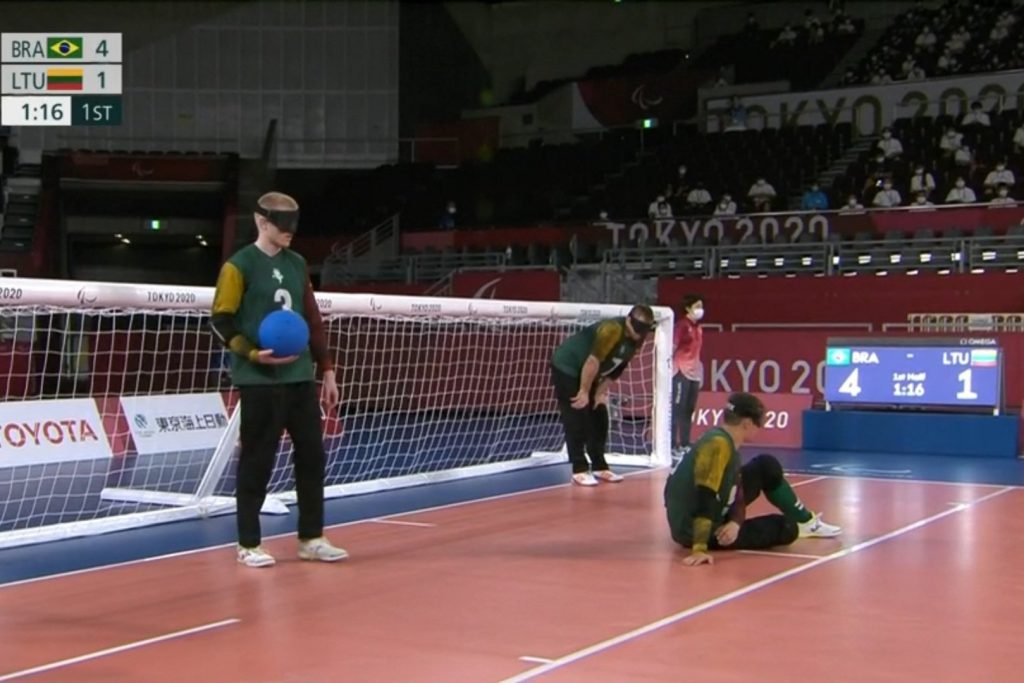 Three-time Paralympian Romario Marques scored four times for Brazil.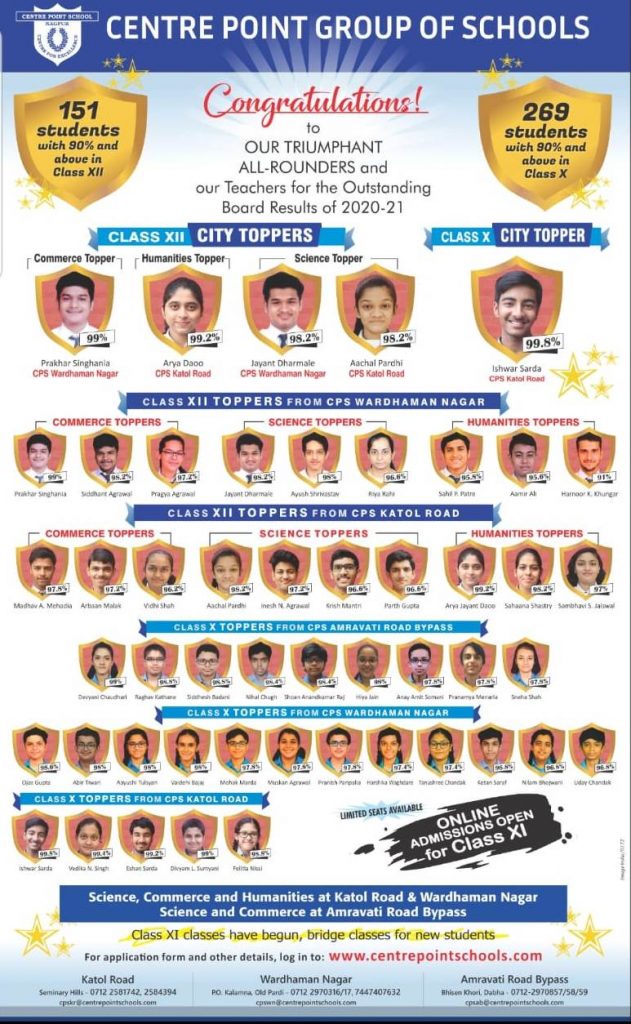 YAMADA Miyuki wins Japan's first medal of the Paralympics
The 14-year-old became the youngest ever Japanese Paralympic medallist after winning silver in the women's 100m backstroke S2.
Making her international debut early in 2020, she has rapidly become one of the best para swimmers in the world.
YAMADA finished nine seconds behind reigning champion YIP Pin Xiu of Singapore.
Ibrahim Elhusseiny Hamadtou in action
Ibrahim Elhusseiny Hamadtou began his Paralympic campaign on the first day of table tennis action.
The Egyptian lost both of his arms as a result of a train accident, taking up the sport in the wake of enduring life-changing injuries.
He competes using his mouth and his legs, using the latter to serve the ball with his feet.
Despite a valiant effort, Republic of Korea's PARK Hong Kyu beat the 48-year-old in straight sets.
Nevertheless, the captured moments of him competing serve as an inspiration to all.