Adaa Khan has worked hard to create her own opportunities and sealed her popularity and success in the entertainment industry. She never gave up and has gone on to play various roles in a number of top rated shows and Amrit Manthan that is currently airing on India's first rural entertainment channel, Azaad is one such series. Here, the beautiful and talented actress tells us more about how her experience on Amrit Manthan, keeping safe during Covid and more. Amrit Manthan airs on Azaad, every night at 10 PM on DD FreeDish Channel No 36.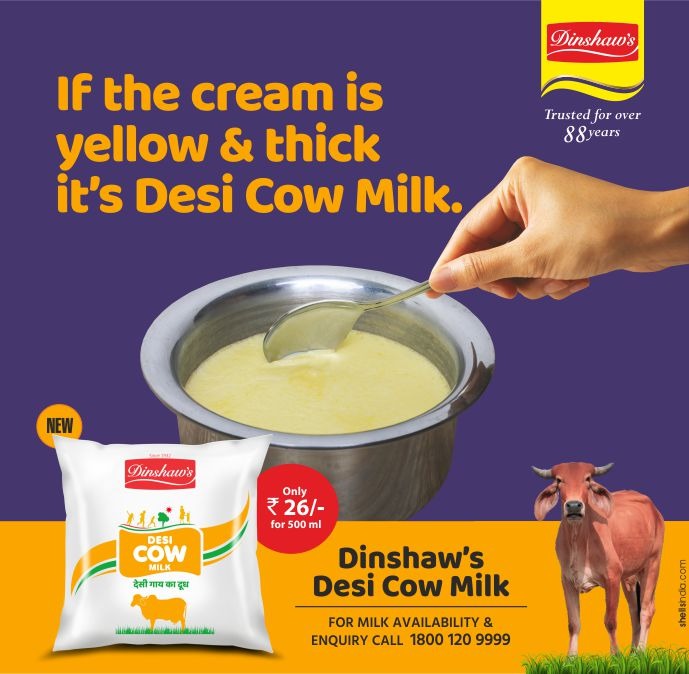 Q: What made you sign Amrit Manthan?
A: The script, the character and, of course, the producer Rajan Shahi Sir is why I signed the role of Princess Amrit. Both, Amrit Manthan and Naagin are very close to me. If audiences like the show, it is the audience which makes you a star.
Q Is Amrit Manthan taking you down memory lane?
A: I am feeling very nostalgic now. My show Amrit Manthan is now coming on Azaad, which is India's first premium rural entertainment channel. The show airs at 10 PM daily. I am very happy since earlier urban audiences had seen it and now, it is being shown to the rural audiences for the first time. I am very excited and would love to know their response to the show. I am eager to know on how will they react to Princess Amrit. This is a different level of excitement as I have a lot of memories too. We had a lot of fun on the sets at Film City while shooting for the show and my memories have come alive again. It was an amazing show to be a part of. We once had a ferocious cheetah on the sets and all the media present were covering the cheetah and no one was afraid of the animal as if he was a special guest at the shoot. It was a cheetah along with her two cubs. While we were a little scared, we still kept shooting and it's an unforgettable memory. Also, there was a rule that everyone should keep their phone on silent. If anyone's phone rang during work, they would have to give an Ice cream party to everybody on sets. I was one who usually ended up treating my co-stars. I've also done many pranks on the sets in good fun.
Q: Tell us about Princess Amrit in Amrit Manthan?
A: Princess Amrit has many grey shades. The story is about Rajkumari Amrit. There is this notion that kings and queens are very rich, but actually, they do not have anything and they are just showing off to the world. So she is trying to protect her family's honour by doing many misdeeds, by getting married to different people so that she can save her family's honour. The story also dwells on her relationship with her sister Nimrit and how the relationship turns into an acrimonious one, it's about love and hate. I would urge not only first time viewers to see the show, but all its fans to view it again.
Q: Amrit had a very impressive look in the show.
A: Yes, the clothes, the sarees, and her signature actions when she wins over someone were one of a kind. They all went to make the character even more impactful. Of course, working with the producer, Rajan Shahi Sir, was an amazing experience.
Q: How much have you changed since Amrit Manthan?
A: I think I've lost a little weight. I was much younger when I played the role of Amrit, now I'm older and a different person. I will not be able to recognize myself as the same Adaa Khan from then as everyone changes with time.
Q: How many years since the show aired first?
A: It launched in February 2012. I remember that my mother passed away while doing the show and I received so much support from the fraternity and my fans.
Q: Azaad Hoon Main…what does being Azaad mean for Adaa?
A: Being Azaad is freedom of speech for me, the freedom to say what you want to say, and of course, think what you want to think. This is very important, the more we keep things bottled up, it it is not good for us, so you should just say what you want to say and do what you want to do. People should not be refrained from doing something they want to do. That is why the name Azaad is good, there will be different genres of shows on the channel. They have done in-depth research and analyzed what the rural audiences, what they like and accordingly are bringing good shows that are relatable to audiences with a rural mindset. Even my show Amrit Manthan is airing at 10 PM daily on Azaad and I thank them for choosing my show. I hope the audiences like it. Also, on Azaad, there is a new twist to many old shows, a new tadka and I'm sure audiences will like it.
Q: When did you realize you have passion for acting?
A: I did not know if I wanted to become an actor. It just happened. I was selected for an advertising campaign while sitting at a café and that is how my journey in acting began. My first break was a print advertisement. I started modelling and then it progressed to doing shows on television. I love that as an actor, I get to play different characters, work with different actors; you learn from them while some become a part of you as friends for life.
Q; How will you define yourself as an actor?
A: I think I am a director's actor…that is what I am naturally.
Q: Do you enjoy being a part of supernatural dramas?
A: I find it funny about how I always end up doing these supernatural roles. I think they find me on their own (laughs). Also, I actually enjoy playing these powerful and mystic characters having control over things — whether dead or alive. These characters are fun to watch but difficult to portray as they are far away from reality.
Q: You are known for making style statements. What's your style mantra?
A: I truly believe that every actor should have their own personal style because acting like someone or copying someone doesn't help you much. Your own style is what makes you stand apart and people like you for your individuality.
Q: What is the growth trajectory for an actor?
A: Do good shows and nowadays, social media plays a very important role in your personal branding. So make sure that you do it well.
Q. What are your interests besides acting?
A: I love travelling.
Q: How did you cope with lockdowns & Covid?
A: It was beyond doubt a testing time for all. I saw my friends who are staying in Mumbai for work and are away from their family struggling to cope up with stress and anxiety. Luckily, I had my family with me so we were there for each other throughout. I drove down to Goa and later to Himachal Pradesh to stay there because this was the only way to keep my father away from the virus. It has affected all sectors and there is cost cutting everywhere. Though, insecurity and uncertainty is very much there but we are a better prepared now.
Q: What projects are lined up for you now?
A: I'm busy reading scripts and taking up more work and I'm open to all kinds of roles. Finally, work is back on track. I am getting offers for good projects and I am glad that I have a range to pick from. On air, I'm excited with Amrit Manthan on Azaad. I'll soon be on OTT and audiences are in for a surprise as my next show will be in comedy genre.