"Indian Air Force will ensure that foreign countries will not be allowed to violate the national borders. He said, "When I look at the security scenario we face today, I'm acutely conscious that I've assumed command at a crucial time. We must demonstrate to the nation that external forces will not be allowed to violate our territory" said Indian Air Force (IAF) chief Air Chief Marshal VR Chaudhari on the occasion of 89th Air Force Day, celebrated at the Hindon Airbase in Ghaziabad, Uttar Pradesh.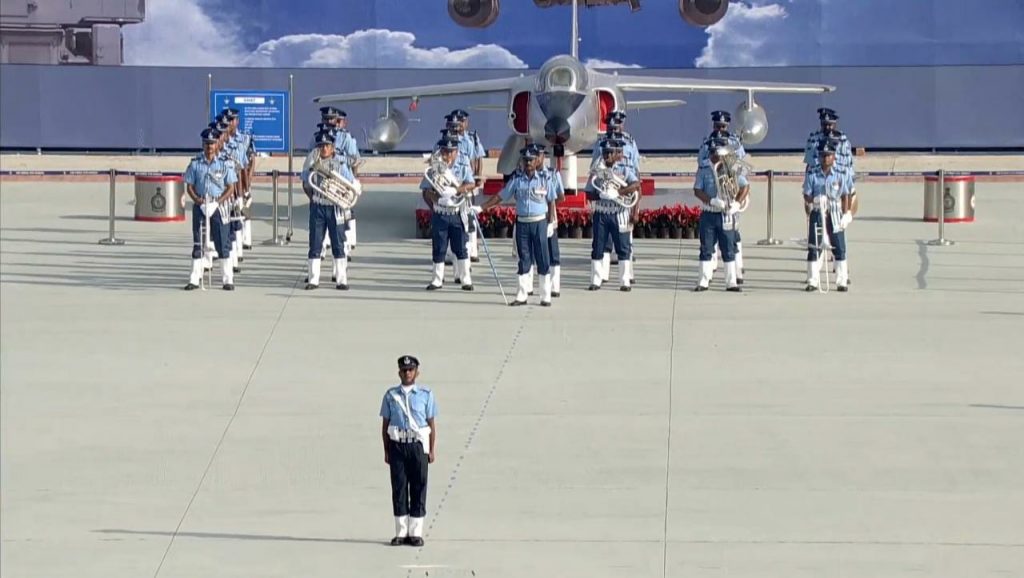 Every year Indian Air Force Day is celebrated on October 8. This year, India celebrates the 89th Indian Air Force Day. The celebration of this day was officially started in the year 1932 to increase the awareness of the Indian air force in any organization of national security both officially and publicly. Since then, Indian Air Force Day is celebrated every year with great enthusiasm and fervor at various Air Stations all over the country on October 8.
He further said that he will contribute with everything he can to ensure the security of the nation said Air Chief Marshal.
"I pledge to do all I can to provide you with clear directions, good leadership and the best of resources that I can muster."
IAF chief Air Chief Marshal VR Chaudhari also awarded the Vayu Sena Medal-Gallantry to the officers. To celebrate Air Force Day, a parade was held at the Hindon Air Base in Uttar Pradesh's Ghaziabad.
An air display was also conducted that began with a flag-bearing spectacle by the skydivers of the AKASH GANGA Team. They dropped from the sky from an AN-32 aircraft.
Three paratroopers were seen flying down from the sky carrying the Indian Tricolour together with the IAF flag. This was a depiction of the Tangail airdrop operation, mounted during the 1971 war. In the re-enactment of the famous operation, three paratroopers, including one from the Army, jumped from a vinatge Dakota transport aircraft.
Air Force chief Air Chief Marshal VR Chaudhari inspected the parade at the 89th foundation day at the airbase. He also presented Vayu Sena Medal (Gallantry) to officers on the occasion.
Chief of Defence Staff (CDS) General Bipin Rawat, Navy Chief Admiral Karambir Singh and Chief of Army Staff General MM Naravane also attended the 89th Air Force Day parade at Hindon airbase.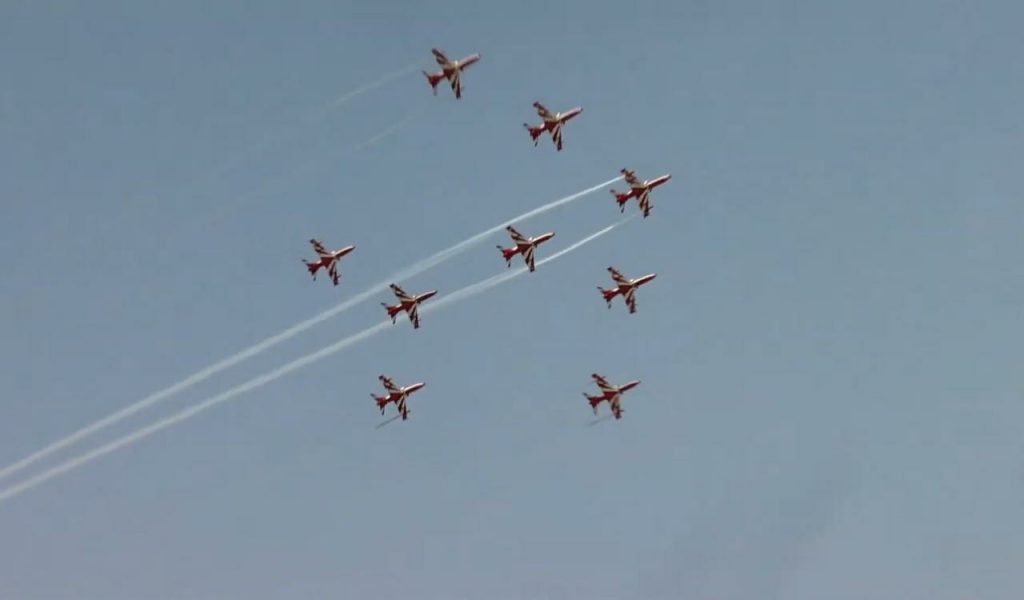 With around 1,70,000 personnel and 1,500 aircraft, the IAF is the fourth largest air force in the world after the United States, Russia, and China. Since its inception in 1932, the Indian Air Force has had a remarkable history of achievements. Various awards and medals of Honor are also presented to the air warriors in keeping with their achievements of the previous year. IAF teams perform different feats in the air, creating different formations.