Although the announcement of developing Nagpur as Smart City was made long back, it has failed to catch the eye of the bad condition of roads in many localities. Network of cement roads was the dream project of Union Minister Nitin Gadkari. But many roads have not even seen a drop of coal-tar.
The ditches on the roads pose serious threat to commuters. The traffic cannot be smooth because bigh potholes confront the vehicle rider suddenly at any point.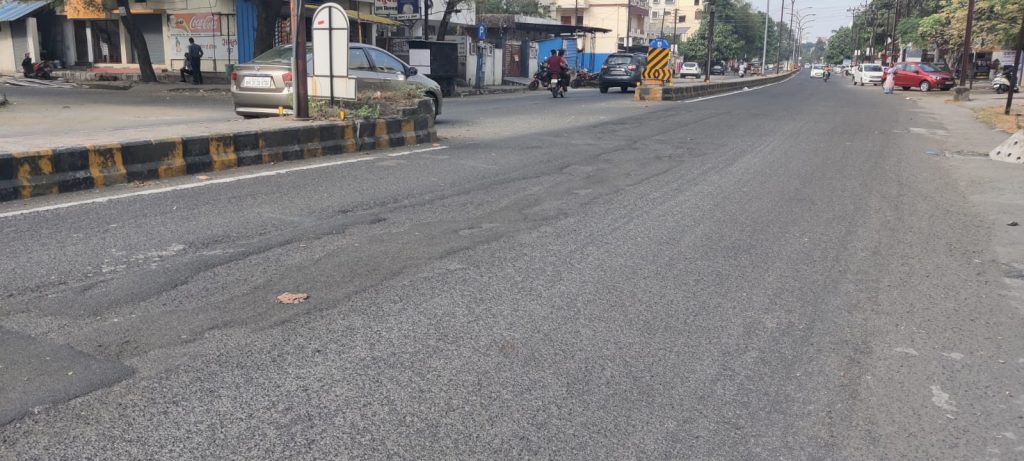 T0 review the condition of roads that have remained neglected for several years, The Live Nagpur has started a campaign to raise the problems faced by the people. The road that passes through Shradhananadpeth, Abhyankar Nagar to LAD Square has not been repaired for a long time. The road leading to Padole Square from Mate Chowk, is being repaired, but the pace of work is very slow. Road from Savarkar Nagar Square, Khamla to Ajni Square, where it joins Wardha Road was probably made on a bad omen. This road, surprisingly, was never properly repaired during the last few decades.
Even while moving on smooth West High Court Road, the commuters suddenly get a feeling to shifting to remote village road at Shankar Nagar Square. Similar is the condition at Bajaj Nagar Square.
It is understood that the cement road cannot be constructed at squares for various reasons. However, it can be maintained in good condition using other techniques.
Those avoiding congested Khamla road and take Khamla Market to Pratap Nagar Square also face problems due to bad condition of road. The patch work done about a month back appears to be only to fill the column on the paper.
Nagpur Municipal Corporation undertook programme to fill up the potholes. However, at many places only stone dust was dumped, without any binding material. This way the potholes have become dangerous. The possibility of vehicles skidding through these places cannot be ruled out.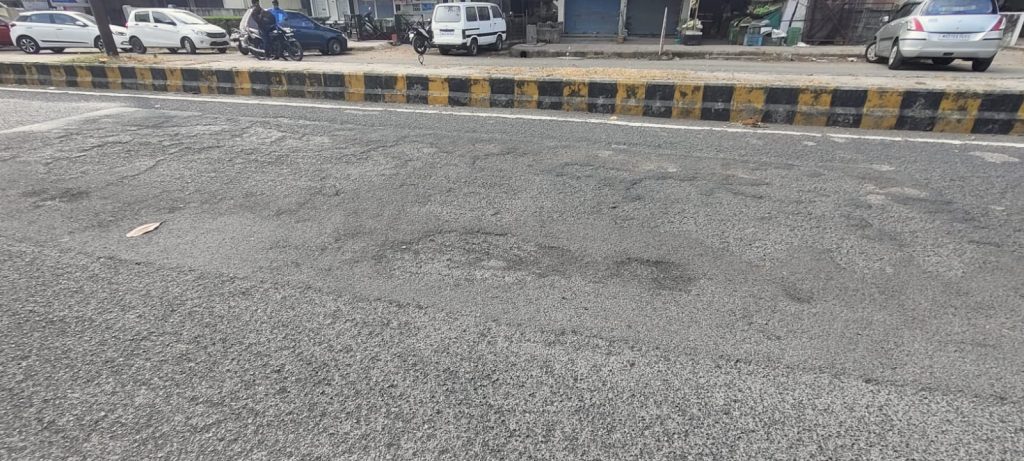 This is a small glimpse of roads in a part of Nagpur, which has residence of noted persons in power, including former Mayor Sandip Joshi, former MLC Anil Sole, MLA Vikas Thakre, former ministers Satish Chaturvedi, ex-MP Datta Meghe. Former minister Rajendra Mulak to quote a few.