The 'Mahapaur Swarratna' competition on Hindi/Marathi songs to mark Amrut Mahotsava Year has begun on Monday with Dayashankar Tiwari, the Mayor, inaugurating it at Gandhibag Garden.
Pramod Tabhane, Chairman, Sports Committee, Co0rporator Pramod Chikhle, Lucky Khan and others were present on the occasion.
The competition will be held in three categories – Persons in the age group of 7-17, 18-40 years of age and above 41 years of age. The auditions will be held from December 20 to 25 in all the six Assembly constituencies.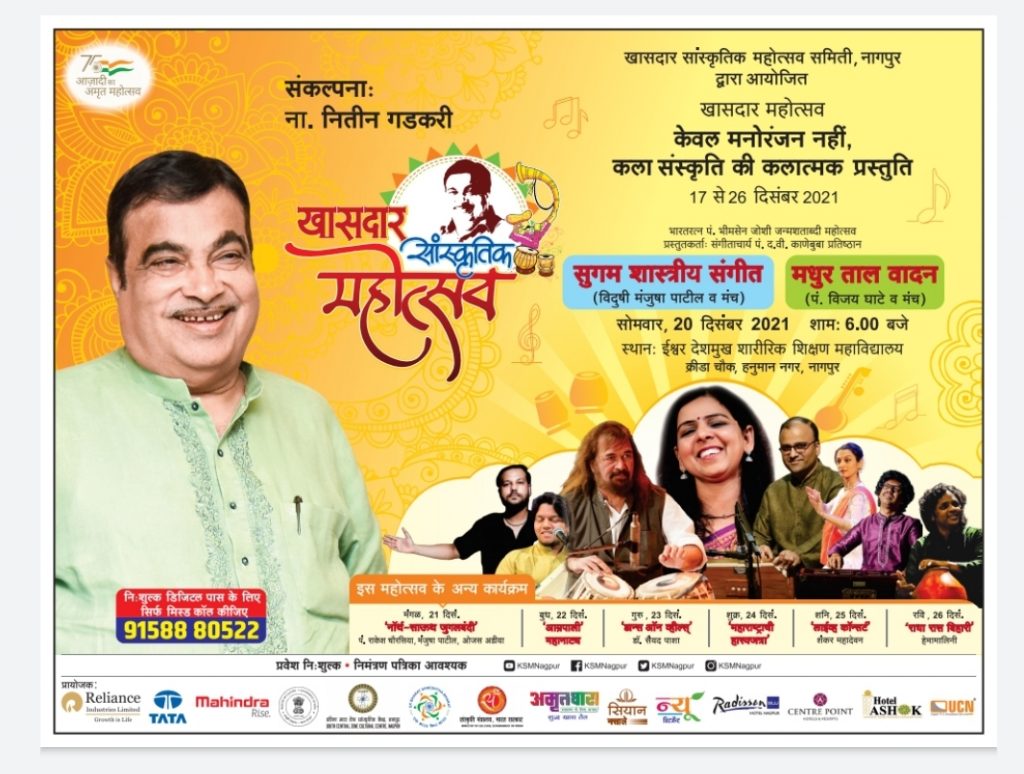 Addressing the gathering, Tiwari said, the competition has been organised with a view to providing a platform to the budding artistes. He expressed his confidence that promising artistes would come out from this competition, who would bring laurels to the city in the future.
The audition will begin on Tuesday at Gandhibag garden from 10 am, followed at other places in the city. The last round of the competition will be held on January 4, 2022 at Suresh Bhat Auditorium, Reshimbag, here in which artistes from Isha Dairy will be present. The competition is being taken in cooperation with Lucky Musical Entertainment and it is free of cost. The first prize carries Rs 21,000/-, second prize – Rs 11,000/- and third prize is of Rs 7,000.