Nagpur Municipal Corporation (NMC) is hosting a 'Song Writing' competition based on Nagpur as part of the ongoing 75th-anniversary celebrations of Independence.
The song must be submitted by January 23 to the NMC's Sports and Cultural Department to be considered for the competition. Nagpur was known as 'Narangpur' till the 17th century, and it is noted for its splendid tradition, rich cultural past, independent identity, and central location.
The city was originally the capital of the provinces of CP and Berar. As a result, when writing songs, they should effectively depict Nagpur's glory, which one may be proud of.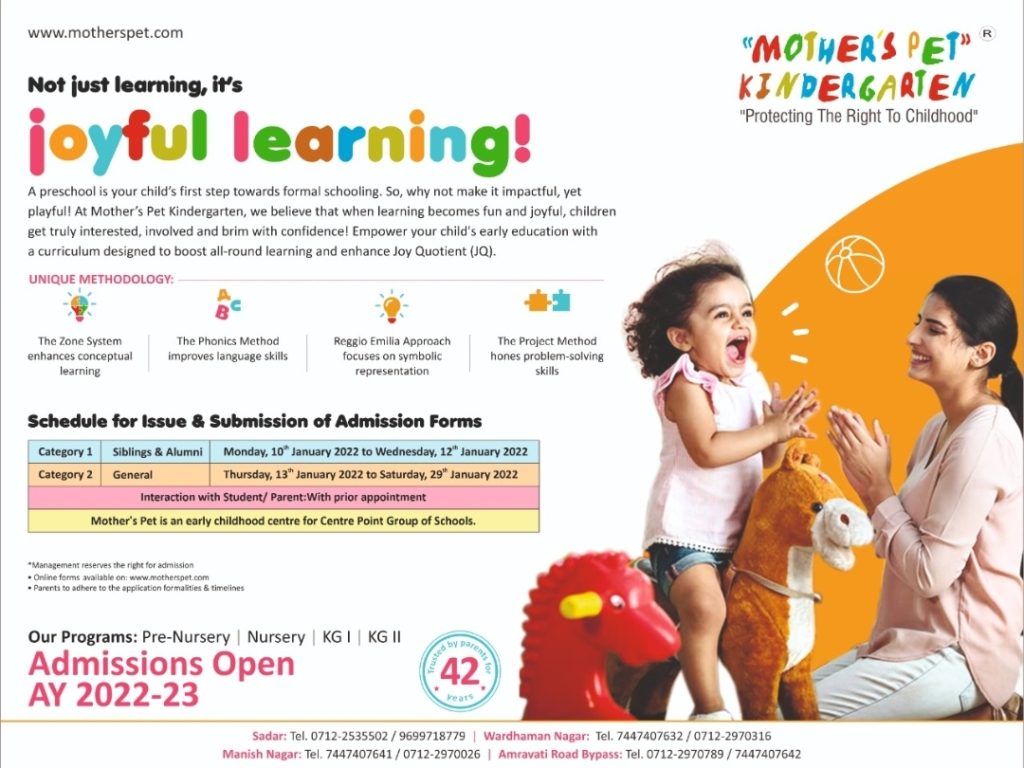 Nagpur is known for its art and culture, and Mayor Dayashankar Tiwari believes the city deserves its own song that depicts its vibrancy, rich culture, and history.
The Mayor has appealed to the aspiring contestants, poets and lyricists who are proud of Nagpur city to participate in this song writing competition.
The first prize of the competition is Rs. 31,000, second prize Rs. 21,000 and third prize Rs. 11,000 and two consolations prizes of Rs. 5,000 each. Certificates will be given to all the contestants participating in the competition.
The rules of the competition is that, song should be in the Marathi language; the song should reflect history of Nagpur city, its tradition, glory and identity; the song should be of minimum of two minutes and a maximum of 5 minutes; winning songs will be exclusively owned by Nagpur Municipal Corporation and has full rights; lyrics should not be based on the film lyrics; attach Identity card while participating in the competition; contestants should compose their songs on a pen drive and submit it at the Sports Department, entry fee for participation is only Rs 100.