The district administration has demanded sanctioning of Rs 750 crore through district annual plan for the financial year 2022-23 for Nagpur district. Taking into consideration Second Capital status of Nagpur city, efforts would be made to provide substantial funds for the district.
The proposal would be kept before the Chief Minister for approval, said Ajit Pawar, Deputy Chief Minister holding Finance and Planning portfolios, on Thursday.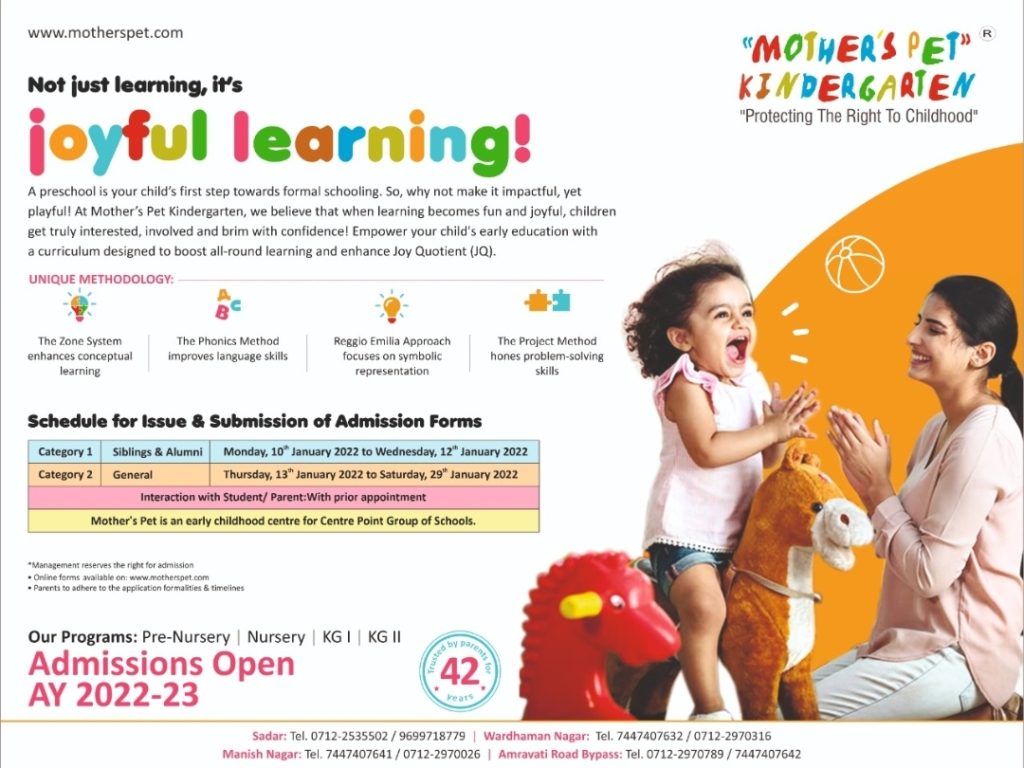 A divisional level review meeting of DPC was organised in which discussion was held on all the annual plans of six districts. At the outset, Prajakta Lawangare-Verma, Divisional Commissioner, started taking review of Nagpur district while Vimla R, District Collector, presented the plan for 2022-23. Dr Nitin Raut, In-charge Minister for Nagpur district, and Sunil Kedar, Minister for Animal Husbandry and Dairy Development, participated in the meeting online from Mantralaya. Rashmi Barve, President of Nagpur Zilla Parishad, Adv Ashish Jaiswal, Chandrashekhar Bawankule, Mohan Mate, Krishna Khopde, Tekchand Sawarkar, Samit Meghe, all Legislators, Yogesh Kumbejkar, Chief Executive Officer, Nagpur ZP, Rajesh Gaikwad, District Planning Officer, Heads of departments and senior officers participated in the meeting.
It was informed in the meeting that a provision of Rs 500 crore was made for Nagpur district for 2021-22 while District Planning committee has given administrative sanction to the proposal for Rs 230 crore till December end. A fund of Rs 200 crore has been disbursed to the concerned agency for implementation and of them Rs 96.05 crore amount has been spent.
The amount of expenditure is less due to Zilla Parishad and Legislative Council code of conduct but the whole amount would be spent till March end, it was made clear in the meeting.
The government had given an amount of Rs 92.35 crore during this year for tacking coronavirus pandemic, said Ajit Pawar asked to spend the money at earliest possible for the purpose.
Vimla demanded additional funds to gram panchayats for achieving development, irrigation, Kolhapuri weirs, tourism, forest works etc. Besides, she demanded Rs 150 crores for various measures to tackle Covid-19.
Dr Raut demanded for a provision of Rs 34 crore for emergency measures in AIMS Hospital in view of third wave and special provision of Rs 250 crore for constructing district administrative building. Sunil Kedar pointed out an assurance for was given by the Finance Minister for constructing a hall for selling materials prepared by Self-Help Groups and demanded that a provision be made for the purpose. Similarly, Legisaltors also raised important issues in the district.