Nagpur Municipal Corporation (NMC) and Chhand Samrat Bahudeshiya Sanshta has jointly organised an two-day exhibition of unique collection done by individuals while pursuing their hobbies at Suresh Bhat auditorium, Reshimbagh. Mayor Dayashankar Tiwari will inaugurate the exhibition at 11 am on February 26.
The exhibition is open to all for two days, February 26 and 27 from 11 am to 6 pm. The exhibition will provide Nagpurians a peep into various ancient, historical artifacts.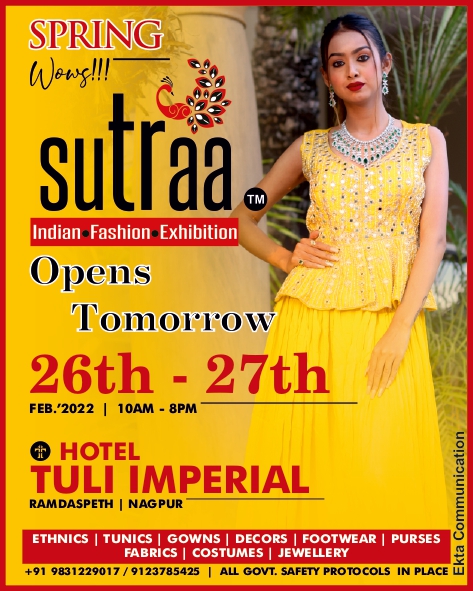 Several citizens who have developed hobbies have been invited for the exhibition. Among them would be Dilip
Dahake (he has photographs of notable personalities with their autographs), Sunil Reddy (miniature airplanes), Ganesh Dumre (reverse English, Hindi/Marathi art), Kavita Meshram (Educational Training), Deepak Sant (national/international newspaper collection), Sabirkumar Dasgupta (international match boxes), Vaishali Sonar (British era coins), ArunGulhane (foam model art), Pushakraj Deshpande (matchbox/international coins collection), Jayant Tandulkar (wooden miniature/bottle art), VibhaModak (mud utensils), RekhaSardar (reverse song/mirror writing), Gajanan Patwardhan (postal stamps), Ojas Tandulkar (cartyres), Soham Aprajit (origami model art), NishantThawre (currency), Saudagar Bewnale (historic coins/currency/postal bonds/arms), Dilip Indurkar(wood craft), Dr Anil Meshram(ancient articles), AnanyaGondane (coins), Prashant Baitule (Bamboo Art), Chandrakant Verma (FancyIndian currency), Hitesh Dag(historic arms), Prajyot Palimkar(origami Japanese art), RanjanaKalambe (Shells and conches), Kavita Bedarkar (last telegrams), Anita Sarde (currency of variousprovinces), Siddesh Nagpure(blind sculptor), MakrandBedarkar (coins), KanchanYarwani (painting&sports), NikitaVerma (canvas paintings), Anant Pathak (Indian stamps stationery), Arav Gondane (FirstDay cover).