The 28 th Orange City Craft Mela organised by South Central Zone Cultural Centre (SCZCC) in its premises in Civil Lines here is drawing crowd of art lovers to watch various folk dances being presented by artistes from different states of the country as well to taste delicious dishes.
Today (Sunday) is the lastvday if the mela.
Sudhir Meshram, former Director, Directorate of Cultural Affairs, Suresh Paralkar, noted photographer of the city, and Gauri Marathe, Deputy Director, SCZCC, lit the traditional lamp to mark inauguration of the cultural programme today.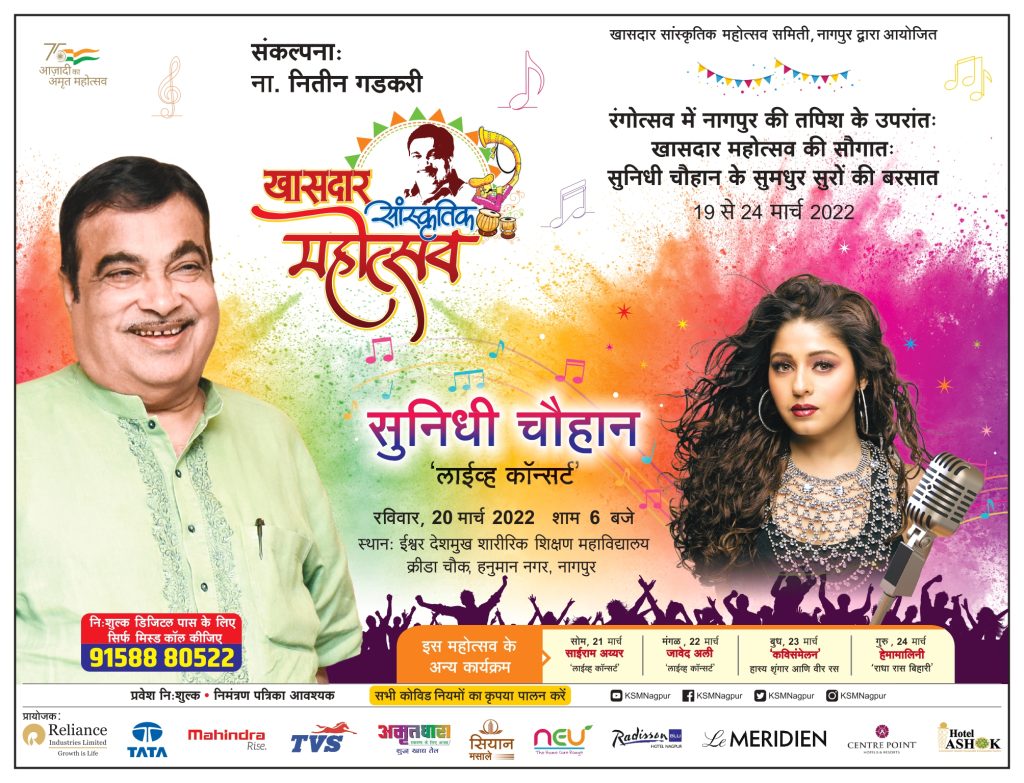 The programme began with tribal dance (Baiga Faag) presented by Pama Shri Arjun Singh Dhurve and troup from Madhya Pradesh, followed by Bachgama, Rauf dance by Sabarina Mustek and group from Kashmir. Then artistes from Telangana, Haryana, Punjab, Uttar Pradesh and others performed when members of audience applauded in appreciation. Dipak Kulkarni, Asstt Director, SCZCC, conducted the programme that lasted for three hours.
The entry fee is Rs 30/- per head. The craft mela and food zone will be open from 2 pm while cultural programme will begin at 6.30 pm. The organisers have appealed to citizens to participate in the programmes on Sunday in large numbers. The covid-19 rules are being followed. The organisers made parking arrangement at MLA Hostel situated opposite SCZCC.