A delegation of Chamber of Associations of Maharashtra Industry & Trade (CAMIT) led by Mohan Gurnani, Chairman and Dr. Dipen Agrawal, President called upon Devendra Fandnavis, Leader of Opposition, Maharashtra Legislative Assembly to express gratitude for firmly standing with galedharak/tenants of Municipal Corporations across the state.
At the outset Mohan Gurnani welcomed Devendra Fadnavis with floral bouquet, shawal and shriphal.
Dr. Dipen Agrawal, expressing gratitude on behalf of galedharak from the state said that in 2019 injustice was inadvertently done with leasee/tenants of respective municipal corporations across the state. CAMIT had strongly protested the draft rules in 2019. Thereafter CAMIT has been actively engaging with government and administration at all levels to bring relief to the small and marginal traders from the unilateral exorbitant increase in rent. CAMIT team, time to time met Krupal Tumane (MP Nagpur Rural), Devendra Fadnavis (Leader of Opposition), Anil Parabh (Transport Minister), Aditya Thackeray (Minister of Tourism and Environment) Eknath Shinde (Minister of Urban Development and Public Works), Nana Padole (the then Speaker Maharashtra State Legislative Assembly) and others to impress upon them to intervene in the matter so as to do justice with all stake holders.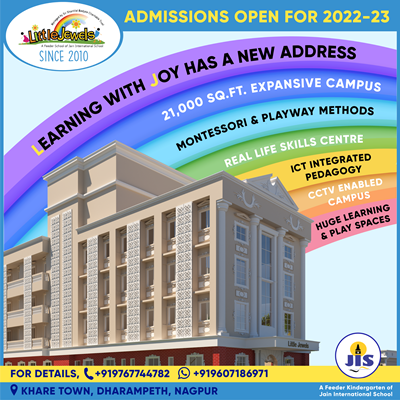 CAMIT's patient follow-up without missing any opportunity to highlight the issue before men in power, has borne fruits. In the budget session the house has concluded to withdraw the notification dated 13/09/2019 and constitute a committee to review and fix the rent afresh. It was also decided that corporations will collect rent as per old rates with an undertaking from tenants that they shall pay the difference as decided by the committee, added Dr. Agrawal.
Delegation requested Devendra Fadnavis to ensure that the authorities immediately issue necessary written guidance/directions to all Municipal Corporations to put in abeyance coercive action against the tenants who have paid or are ready to pay the rent as per old rates. The delegation also requested him to impress upon government to include minimum 5 representatives of trade associations across the State in the proposed committee to be constituted to study, review and fix the lease rent.
Devendra Fadnavis accepting the felicitation said that opposition is committed to the cause traders and any injustice meted out to small and marginal traders who are struggling for their survival will be dealt with very strongly. He also welcomed the announcement in the assembly session by Eknath Shinde Minister for Urban Development GoM in regards to withdrawal of 13th September 2019 GR and fixation of rent of corporation shops around 1-2% of the ready reckoner price.
Hemant Parekh, Rikab Mehta, Mitesh Modi, Sandeep Jain and Mahendra Mehta were also prominently present in the delegation.
CAMIT has also sent letter of gratitude to Chief Minister, Uddhav Thackeray and Minister for Urban Development, Eknath Shinde for their timely intervention and resolution of the issue, informs a press release issued by Sanjay K. Agrawal, Vice President-CAMIT.