Holding hands and teary eyes , old acquaintance and shimmery lights. 31st March was a day to
remember in the eyes of Dr. Ambedkar Institute of Management Studies and Research 's BB
department where in there was drama dance talent reminiscing and goodbye.
Dr. Saket Bansod ,Hod BB along with the team of dynamic Faculties Dr. Ragvandra Mishra, Dr. Sushil Gadekar, Dr. Ruchi Chaudhary, Dr. Madhuri Tayade, Prof. Sumant Wachasundar , Prof Radhika Bajaj gave a farewell party to its final year students with full enthusiasm and joy at solitaire banquet hall, the program
started with Classic performances , fun filled games and surprise titles for the final year students in
the soul of senior junior love.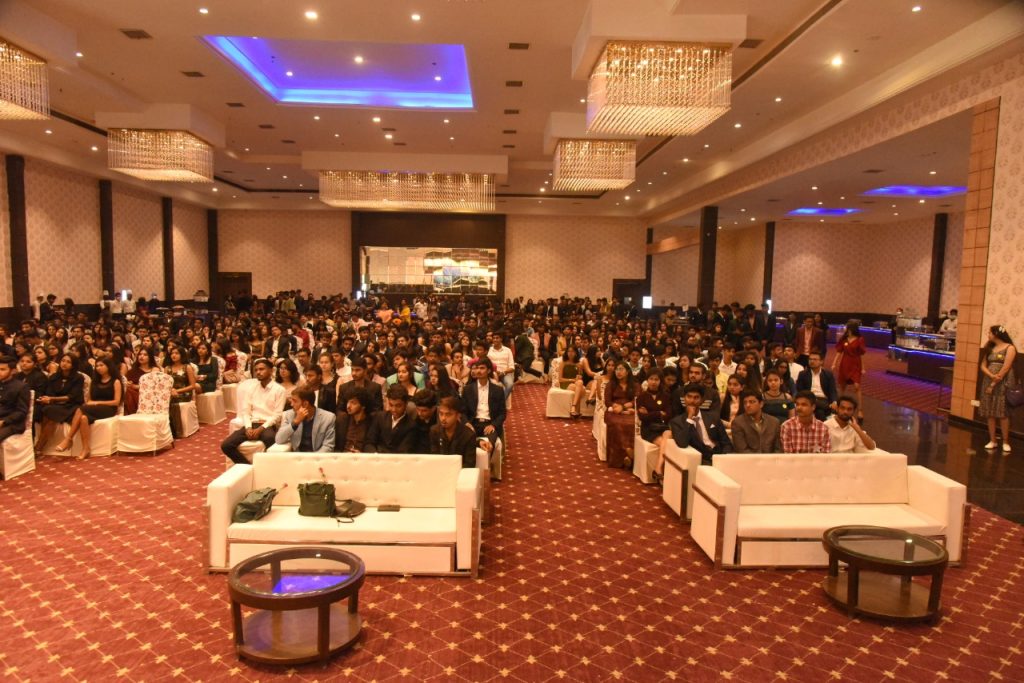 Dr. Nirzar kulkarni ,Associate Director of DAIMSR gave an emotional and motivating speech for the final year students and wished them well for the future. He appreciated the efforts taken by team of faculties and students alike.
Team of students Ayush, Ajinkya, Abhishek, Nikhil, Samsher, Tasneem, Saloni, Anushka contributed for the success of the event. Dr. Monika Jain, Hod BCCA, Dr. Sarang Javkhedkar ,Hod MCM congratulated all the faculties on successful completion of grand event. All faculties of BCCA & MCM witness the event. Lastly DAIMSR wishes all its final year students a glorious journey ahead.