Once again steps are being taken to rehabilitate beggars in Nagpur; now under the programme sponsored by the Government of India. In Nagpur 1601 beggars have been identified.
Municipal Commissioner Radhakrishnan B inaugurated the first rehabilitation centre, in collaboration with Sahyadri Gramin Vikas Bahuddeshiya Yuvak Kalyan Sanstha, near Hundai Showroom, Ghat Road, here. Six such centres will be started in Nagpur. The beggars will be imparted training for their rehabilitation and to bring them into the main stream of life.
Radhakrishnan said that this is an important step for making Nagpur Beggar-free.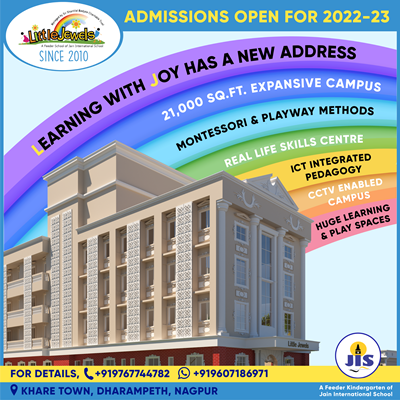 Additional Commissioner Deepakkumar Meena, Deputy Commissioner Vijay Humne, Assistant Commissioner, Dhantoli Zone Kiran Bagde, Social Welfare Officer Dinkar Umredkar, Project Coordinator Subhash Jaydev and others were present.
The Bombay Prevention of Begging Act was enacted in the year 1959. The law was later adopted by many states in India. However, even after six decades of enacting the law begging could not be prevented. In Nagpur, the Beggar Home had become a white elephant as no beggar was kept there.
Former Mayor Sandip Joshi had also made an announcement, about two years back, that the city will be made beggar-free within a month. Similar announcements were made earlier too.
Begging was considered to be the last option for a human being, suffering from extreme poverty. Gradually it became a habit and then a profession. A large number of beggars can be seen at Railway Station, Bus Sands, and a huge number in front of religious places. In metro cities, gangs of beggars are operating systematically. Children and women are exploited and compelled to beg.
The original law has termed begging a crime and invited punishment. The Supreme Court in a verdict decriminalised it in 2018. The rehabilitation centres may be the result of the Supreme Court order. In Nagpur 1601 beggars have been identified. In the first phase, 150 beggars will be imparted training for their rehabilitation. Food, clothing and other facilities will be provided to them at the Rehabilitation Centre. The objective of the programme is to make the city beggar-free. Nagpur is one of the ten districts in India selected for the implementation of the project.