In the anti-encroachment drive taken up by three squads of Nagpur Municipal Corporation demolished some encroachments made on the NMC land by illegally starting ML Canteen in Mominpura. NMC had given a piece of land on lease basis to Muslim Library.
However, they could not dismantle the encroachments fully because of strong opposition by the people.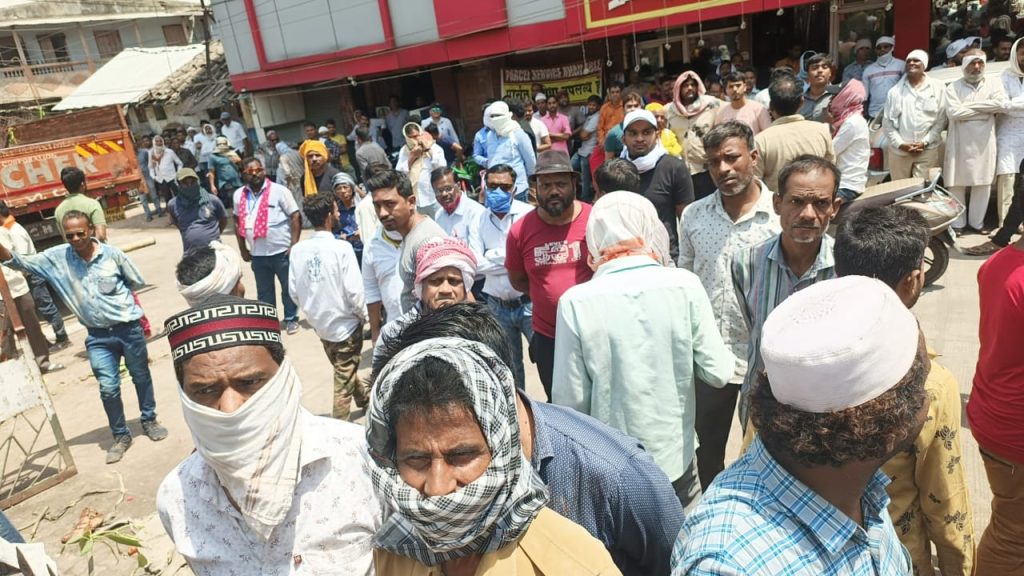 In response to a writ petition, Nagpur bench of Bombay High Court had issued order to take action as per the provisions in the municipal act in 2017. The squad demolished some portion of 10'x'10' structure on south-west side and 20'x'20' tin shed on south-west side. Around 200 people strongly opposed demolition. As NMC had no proper police banbobust it stopped the action. However, it would again demolish the illegal structures by calling enough police bandobust.
Abhijit Netam, Vinod Kokade, Telrandhe, Shyam Dharammali, Mogliwar and others took the action under the guidance of Ashok Patil, Deputy Commissioner, Shrikant Vaidya, Superintendent, Parashar and Sanjay Kamble.