A renowned Mining Engineer Anil Kumar Singh took charge as Director (Technical) in Western Coalfields Limited, at its Headquarters in Nagpur.
Singh has a long experience nearing 37 years in the field of Coal Mining.
WCL CMD, Manoj Kumar, Director (Personnel) Dr. Sanjay Kumar, Head of Departments and other senior officers wished Singh on the occasion.
Having completed his B.Tech from ISM, Dhanbad, Singh joined SECL, a subsidiary of Coal India Limited in year 1985. Here his work continued relentlessly in the Underground Mines for over 17 years.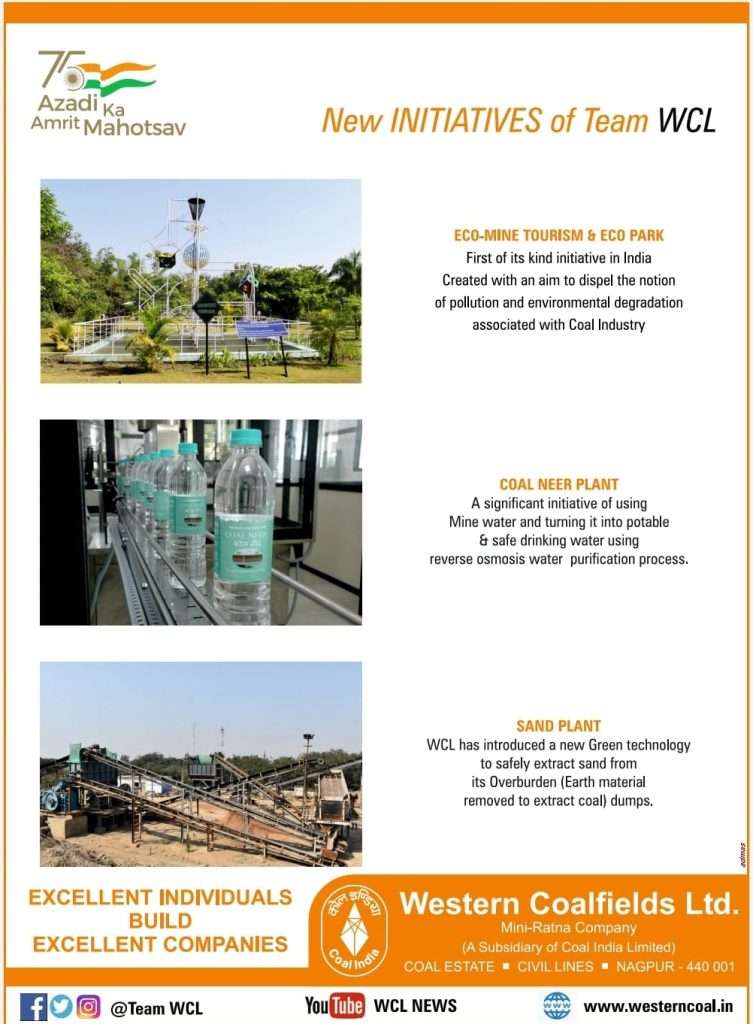 Later Singh worked in Mahanadi Coalfields Limited from November 2002 to March 2022. During this period, he shouldered responsibility as General Manager of important departments like Safety & Rescue, Environment and Production. Amongst his many accomplishments and responsibilities, his tenure as the General Manager of Lakhanpur Area was exemplary due to a large number of mining technology initiatives he had pursued and a resultant positive growth in coal production.
Singh has had a significant contribution in the Mining Infrastructure initiatives like Construction of SILO loading systems, Pipe Belt Conveyors, Coal Washery with 10 Million Tonne Per Year Capacity, etc.
The broad experience of Singh, in the field of coal mining, will definitely help WCL to take on the Coal production target of the current Financial Year.