After depicting one of the unique festivals of Pola on one of its piers, Maha Metro Nagpur is now showcasing yet another of the city's traditions on other Metro Piers.
This time – Marbat – one of the unique traditions of the city which has a history of around 140 years is being projected on piers during the stretch between Sitabuldi Interchange and Prajapati Nagar Metro Station in Reach-IV.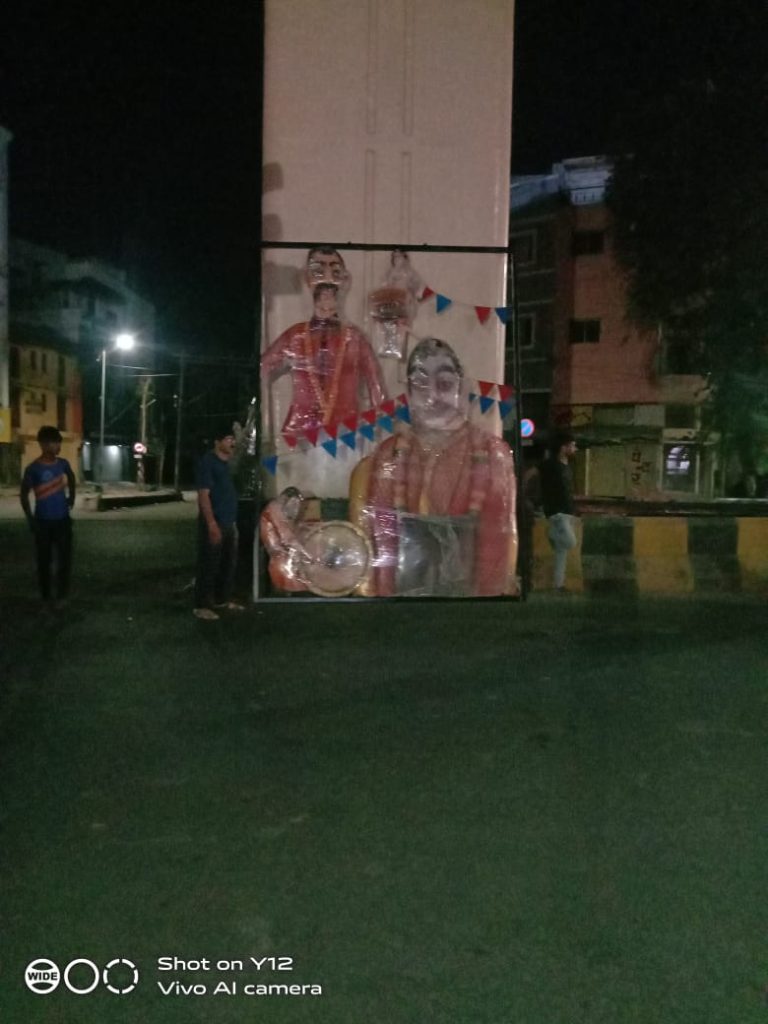 The tradition of Marbat is being depicted through six different creations on two piers in Chitar Oli Square, near the Metro station by the same name. The work to erect these murals on piers has already started. The six murals are 24 feet in height and 8 or 9 feet in breadth. Murals of Kali Marbat and Pili and the annual procession are being erected there. It was Maha Metro MD Dr Brijesh Dixit's idea to showcase the city's history and culture through these murals.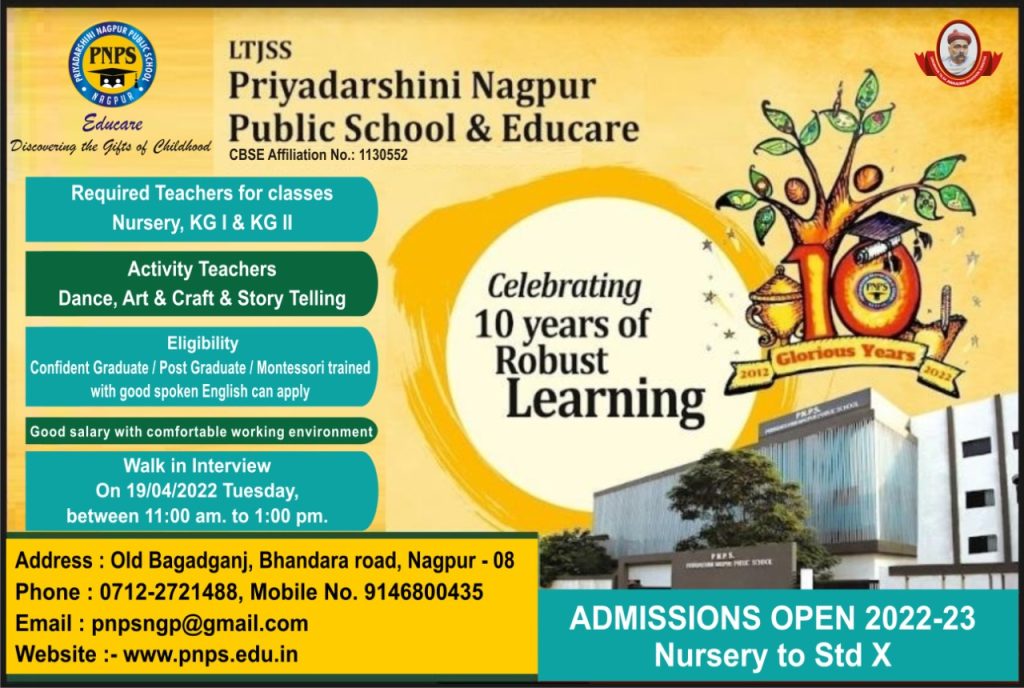 The murals are made up of metal sheet and iron pipes. The process of mural-making involves cutting, embossing, welding and giving special colour treatment to the murals. The beautiful and imposing mural design has been completed and is being erected under the guidance of city's Lalit Kala expert Dr Vinod Indurkar. It took around three months for the team to create the murals.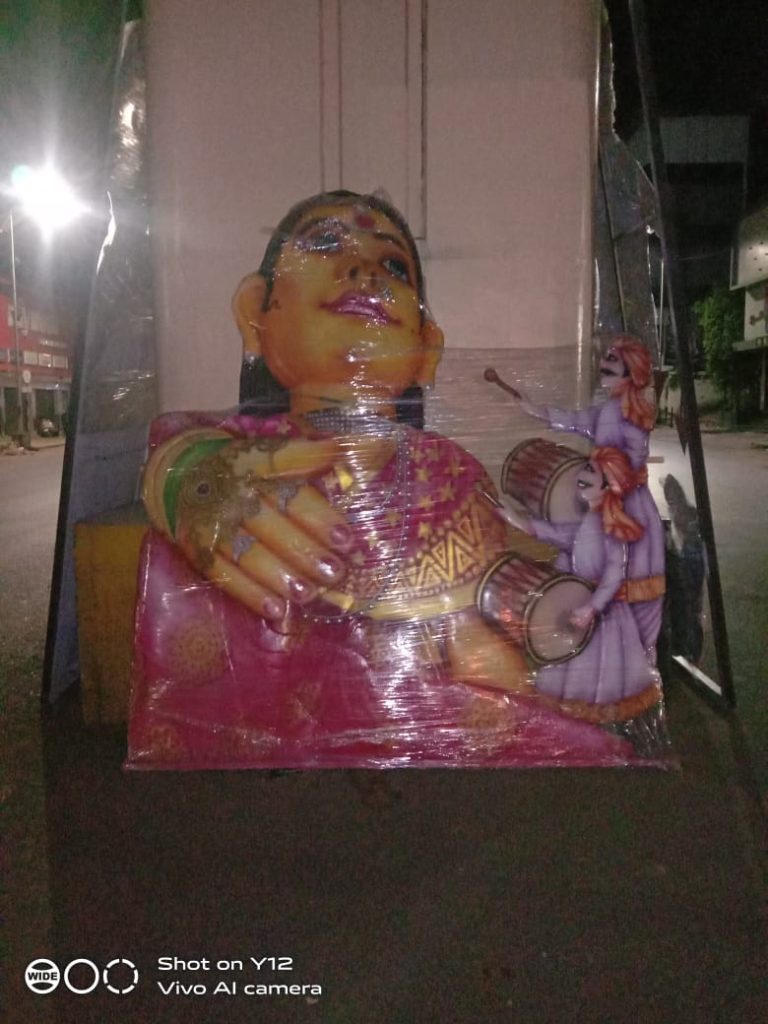 Marbat is one of the unique festivals which is celebrated every year at Nagpur. Incidentally, it is celebrated on the second day of Pola. Maha Metro has already showcased the Pola festival at Cotton Market Square. The Marbat festival celebration involves a procession which attracts a huge number of not just participants, but also viewers.
Other than depicting the festival of Pola at Cotton Market Square, Maha Metro has already erected murals of flamingos near Subhash Nagar Metro Station and of workers engaged in work near Chhatrapati Nagar Metro Station. Maha Metro has already recreated `Bapu Kuti' at Sewagam Ashram, Wardha at Airport Metro Station, while the mural of Jhansi Rani Laxmibai is affixed on the facade of Metro Station by the same name.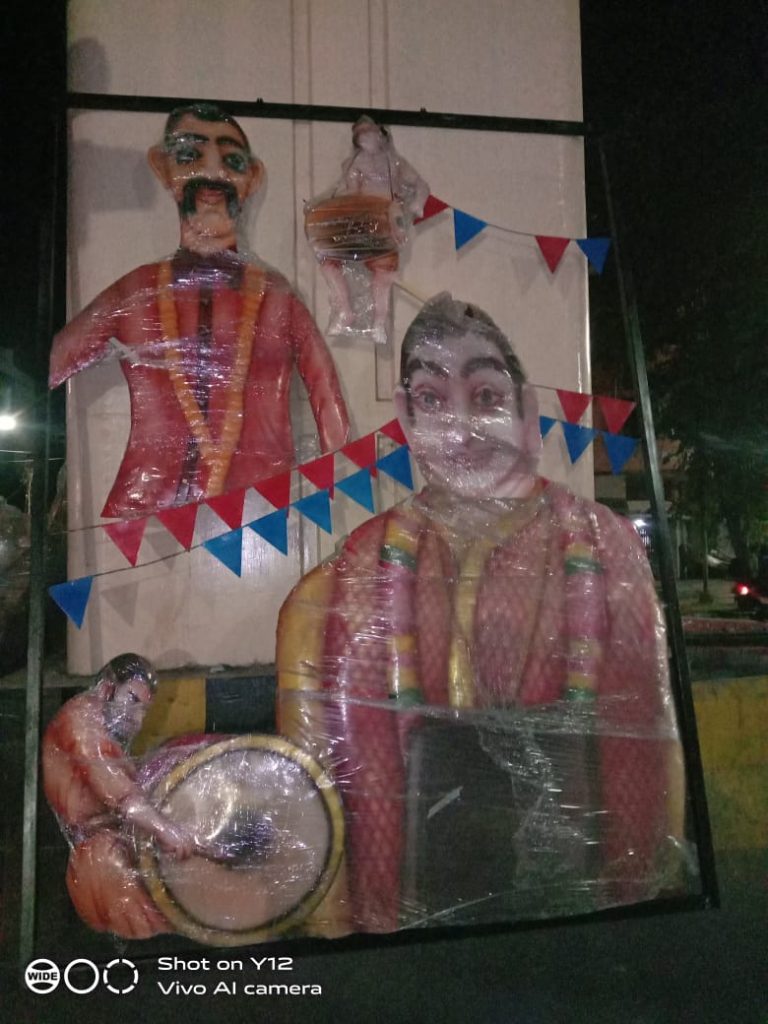 Similarly, the creation at Dosar Vaishya Metro Station shows people holding Indian tri-colour. Apart from depicting history at its Metro stations, Maha Metro has also showcased Nagpur's culture and history through murals on its piers. Over a period, these murals and other creations have become a centre of attraction.