On the occasion of Endangered Species Day-2022, an awareness program was organized by Balasaheb Thackeray Gorewada International Zoological Park, Nagpur, Wildlife Research & Training Centre, Gorewada Project, Nagpur in Collaboration with Wild-CER (Conservation-Education-Research).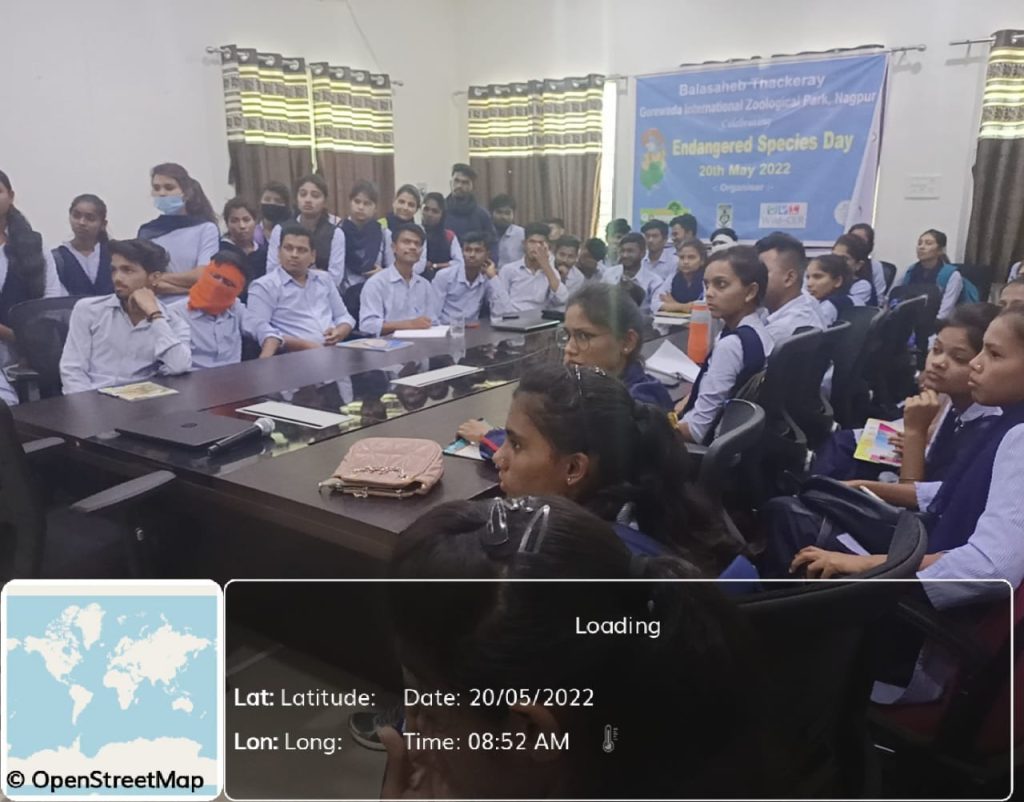 During the program, around 70 students of Jawaharlal Nehru College Nature Club participated in event to learn about lesser-known and endangered species and their conservation issues.
Shatanik Bhagwat, Zoo Director/Divisional Manager, Gorewada zoo project, interacted with students and addressed them about the Endangered Species Day.
Deepak Sawant, General Curator, Gorewada zoo, addressed students on the Amphibians (frogs and their likes) and explained their role in the ecosystem. Dr. Bahar Bawiskar, President, Wild-CER, Koradi, talked about the Vulture and efforts of WildCer on their conservation in Central Indian landscape. Dr. Mayur Pawshe, Veterinary Doctor WRTC, Gorewada project, Dr.Sujit Kolangath, Veterinary Doctor, WRTC, Gorewada project, addressed students about the veterinary aspects for conservation of endangered species.
During the programme. Manisha Bhatulkar, HoD, Jawaharlal Nehru College, Wadi, Karthik Tewar, BVIEER, Pune, Ritu Gajhbhiye and Praful, Wild-CER and Gorewada staff were Present.
Sanjeev Gaur, Chief General Manager, FDCM, M.S. Reddy, Chief General Manager and Mr. Rishikesh Ranjan guided for successful implementation of program. N.Vasudevan, Managing Director, FDCM, appreciated the efforts of sensitising young citizens in conservation movement.