Koshyari to preside, Samant to be chief guest
The 109th Convocation of Rashtrsant Tukadoji Maharaj Nagpur University will be held at Kavivarya Suresh Bhat Sabhagruha, Reshimbag, at 10 am on May 25.
Maharashtra Governor and Chancellor of the University Bhagatsingh Koshyari will chair the Convocation. Minister for Higher Education Uday Samant will be the Chief Guest. The Vice-Chancellor Dr Subhash Chaudhari, Pro-VC Dr Sanjay Dudhe, Registrar Dr Raju Hiwase and Director of Board of Examinations and Evaluation Dr Profulla Sable will be seated on the dais.
Dr Dayaram P Lalwani will be honoured with the highest academic degree D Litt in Humanities Faculty. Aprajita Arunkumar Gupta of Dr Babasaheb Ambedkar University College of Law will get the highest eight Gold Medals and two prizes for securing the highest marks in BALLB degree course.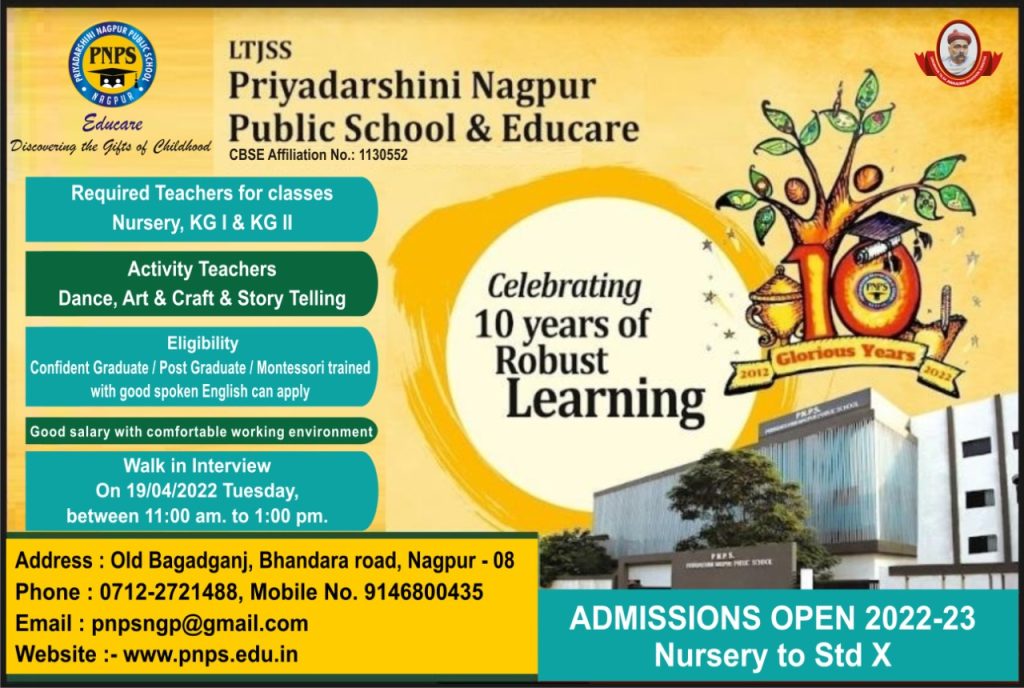 The other prominent medal winners are Arju Beig of G H Raisoni Institute of Information technology (MBA) – seven Gold medals; Nidhi Amar Sahu of Government Institute of Science (MSc-Chem) – four gold, one silver; Shubhangi Devidas Dhargave of Madhukar Wasnik PWS College (MA-Marathi) – Four Gold and one prize; Shriya Shrikant Nandagawli of Department of Ambedkar Thoughts of RTMNU(MA-Dr Ambedkar Thoughts) – Four Gold and one Prize; Rupali Arunrao Hiwase of Department (MEd) – four Gold and one prize.
The University will award 189 medals and prizes – 151 Gold, Nine Silver and 21 prizes, to 110 merit students.
During the Convocation, a total of 77,678 degrees will be awarded. This includes one D Litt, 531 PhD, 66,300 Bachelor's degrees and 10,846 Master's degrees.
Three gold medals have been instituted from this convocation. Prof Vyankatesh Ramrao Vanmali gold medal for securing highest marks in MA Final (All Branches), Prof Prema Vyankatesh Vanmali Gold medal for securing highest marks in BA Final. Both the medals have been sponsored by Sudhir Vanmali. Prof Dr H A Bhakre has sponsored a gold medal in memory of Damyanti Harihar Bhakre for securing the highest marks in M Pharm.
The information was given during a press conference by Dr Subhash Chaudhari, Dr Sanjay Dudhe, Dr Raju Hiwase and Prof Prafulla Sable. RTMNU PRO Dr Dharmesh Dhawankar was present.