The 8th International Yoga Day with this year's theme 'Yoga For Humanity' was celebrated with great enthusiasm by various organisations at different places in the city on Tuesday morning.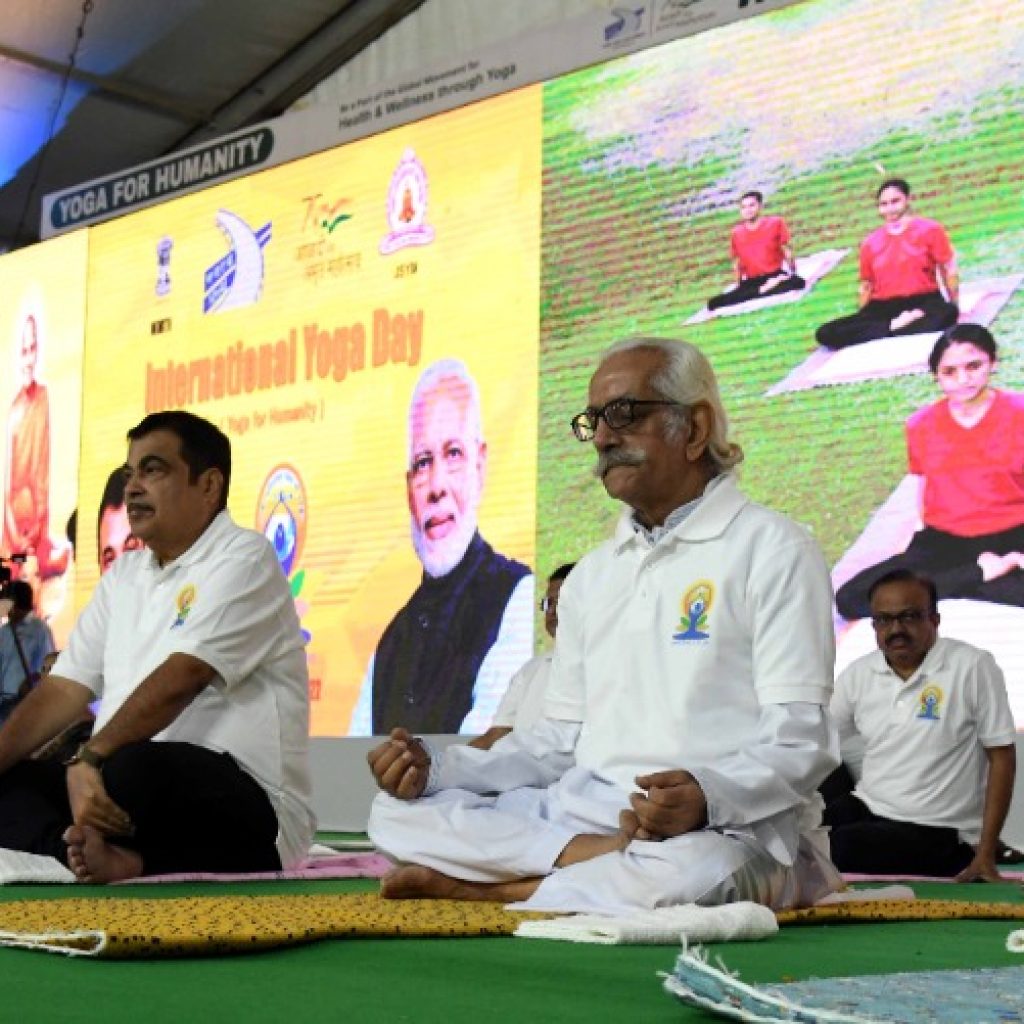 The massive programme was organised at the initiative by National Highway Authority of India (NHAI) in cooperation with Janardan Swami Yogabhyasi Mandal at Kasturchand Park at 5.30 am. While inaugurating the event, Nitin Gadkari, Union Minister for Surface Transport, said that yoga sadhana was essential for keeping physical and mental health in sound condition.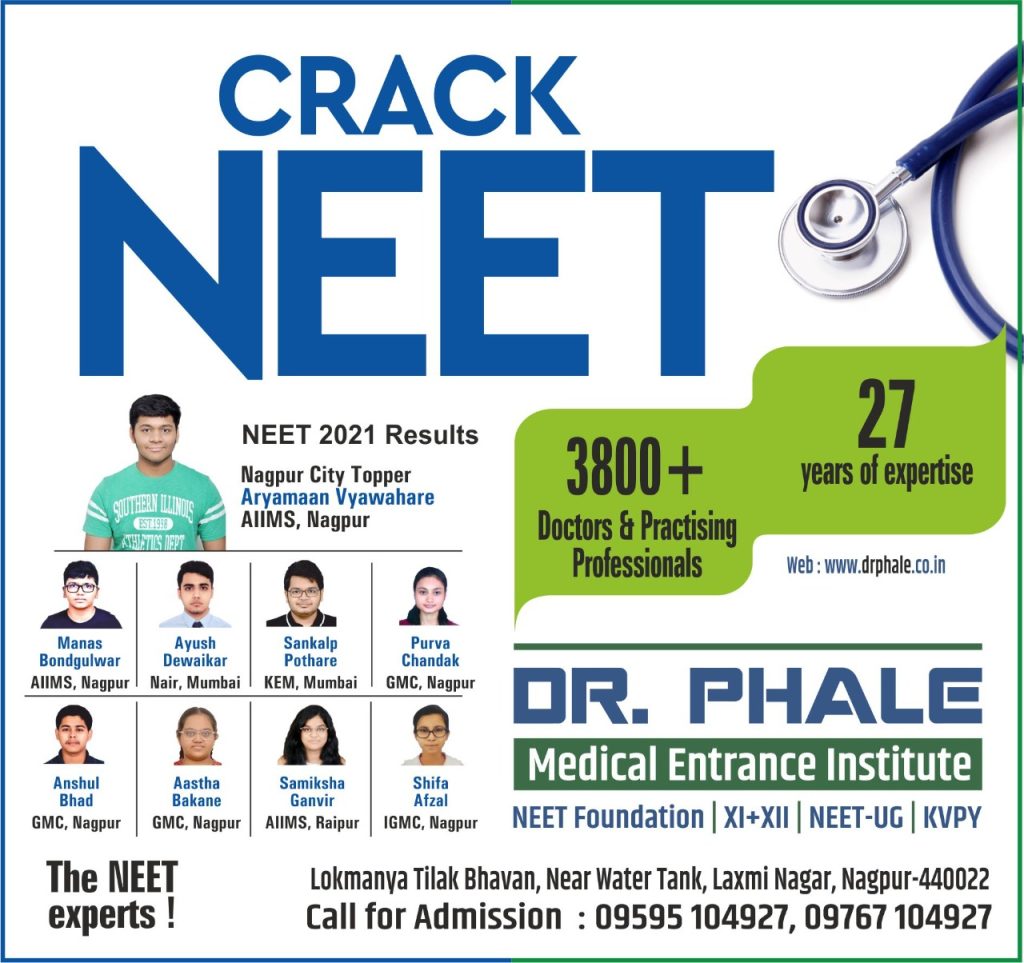 Prime Minister Narendra Modi addressed virtually from Karnataka at 6.40 am and then actual yoga performance started under the guidance of Rambhau Khandwe, President of the mandal, in about 15,000 men, women, children as well as government officials and representatives of various organisations participated.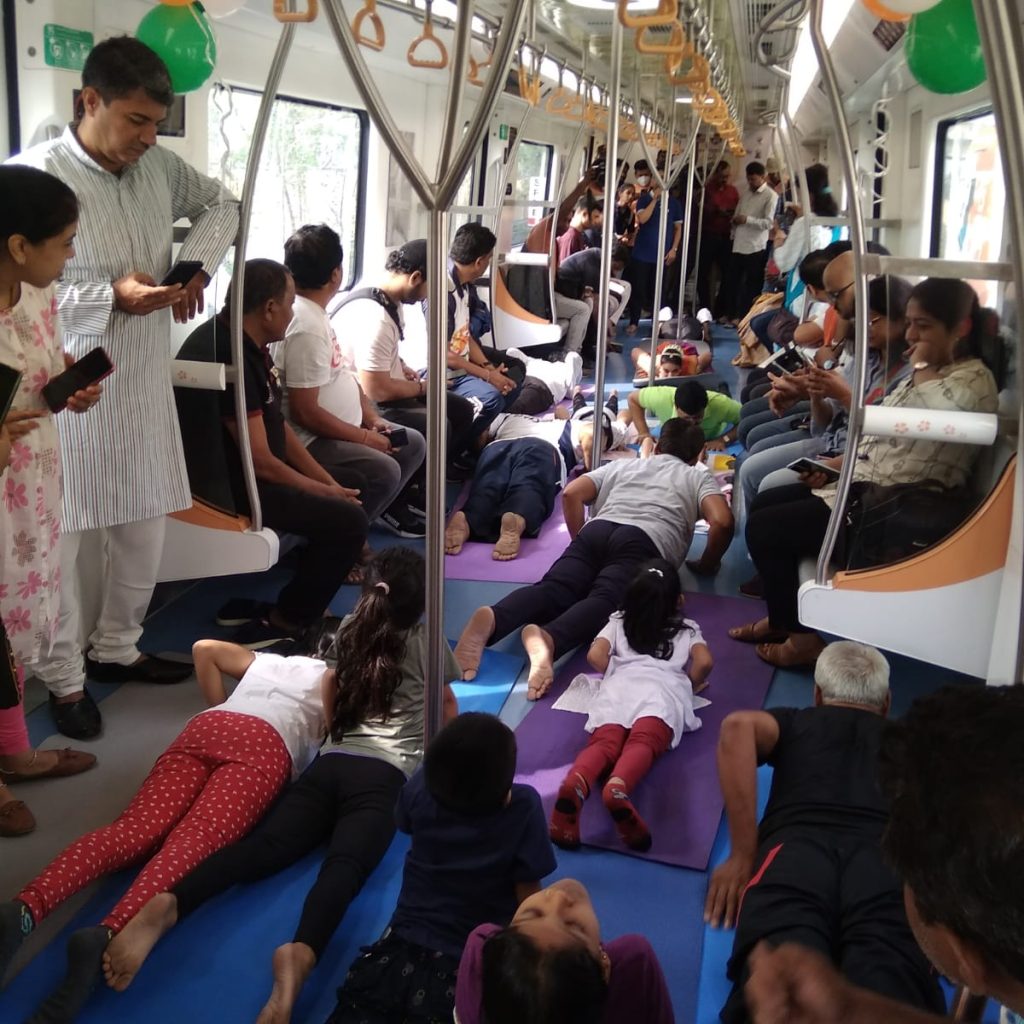 MP Dr Vikas Mahatme, MLC Praveen Datke, Dr Madhavi Khode-Chaware, Divisional Commissioner, R Vimla, District Collector, Radhakrishnan B, Municipal Commissioner and Administrator of NMC, Alok, Member, NHAI, Rajeev Agrawal, Regional Officer, N L Yewatkar, Project Director, Yogacharya Bharat, Saroj Gupta and others were prominently present. Mazi Metro provided free service to the people to enable them participate in this programme.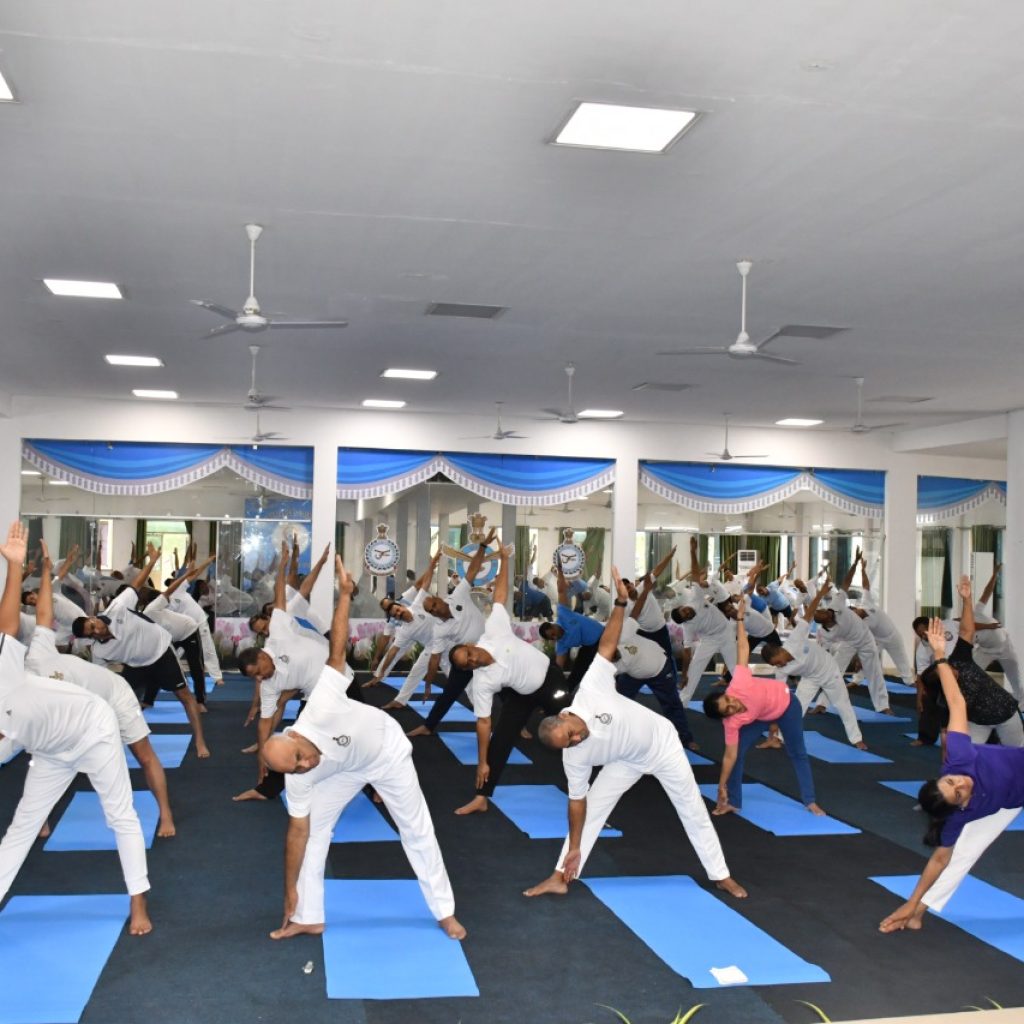 Similarly, men, women and children celebrated yoga day with pleasure in the running metro to mark the occasion. They started the performance in it after it started from Freedom Park, Zero Mile.
Moreov er, Muslim bretheren from Tajbag area also took active part by performing yoga at Tajabag Durgah in presence of Jamal Siddiqui, National President of BJP Minority Cell, and Farooq Shaikh, National President of Rashtriya Muslim Manch. The members performed Tadasan, Suryanamaskar and Pranayam and prayed for human welfare.
In an impressive display of yoga, the personnel of HQ Maintenance Command along with their families performed various types of aasans on Tuesday morning. Trained yoga instructors through introductory talks explained the benefits of practising an hour of various yogic aasans, breathening techniques and meditation for the overall positive impact on physical and mental well being. This year the celebrations were held at 75 iconic places in the country, including Nagpur, to mark Azadi Ka Amrut Mahotsava.
The yoga was also celebrated with great enthusiasm at Nagpur and Kamptee stations under the aegis of Headquarters Uttar Maharashtra and Gujarat Sub-Area. The GOC UM&G Sub-/area along with a large number of men, women and children took part in the
event. The programme was conducted in small clusters following social distancing norms.