MOIL Eves Club recently came together on Yoga Day at West Court Premises of MOIL. On this occasion, about 50 ladies of the Eves Club were present and performed various yogasanas on International Yoga Day and they also took an oath to SAVE SOIL.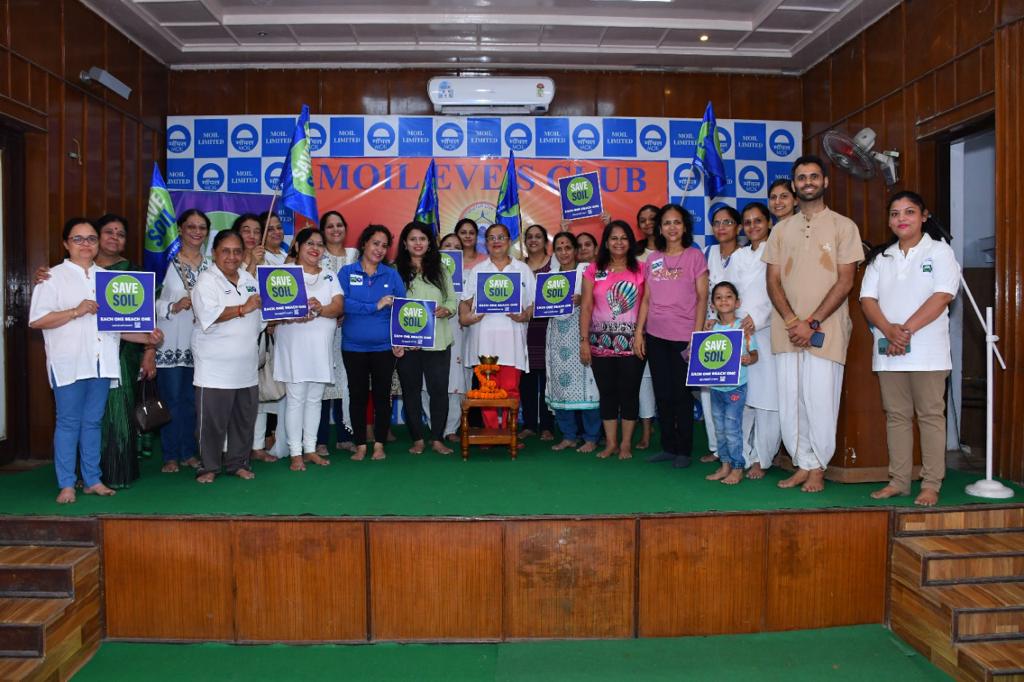 The program started with Yogasanas which is the best way to lead a healthy life followed by the SAVE SOIL initiative.
Rohit Kothari from Isha Foundation conducted an awareness session on the SAVE SOIL campaign and had requested MOIL eves club members to support this campaign and spread awareness in protecting and saving soil to help next generation to lead a better quality of life.
Asha Singh, Gita Kundargi, Moushumi Shome, Leena Tumane, Roja Pattnaik, Neha Shesh, Sangeeta Karaiya, Rai Pagnis, Sushma Shukla and others were prominently present and actively participated in the events with the President, Dr. Charulata Chaudhari.