Three persons, including a woman, were swept away in the flooded Nanda nullah when their Scorpio driver tried to cross the bridge, despite overflowing water, under Kelvad Police Station jurisdiction on Tuesday.
It is reported that six persons, three of them from Multai, were travelling in the vehicle but the driver carelessly crossed the strong current at the bridge between Nanda to Chhatrapur. All of the persons, including two children, swept in the nullah in spate along with the vehicle.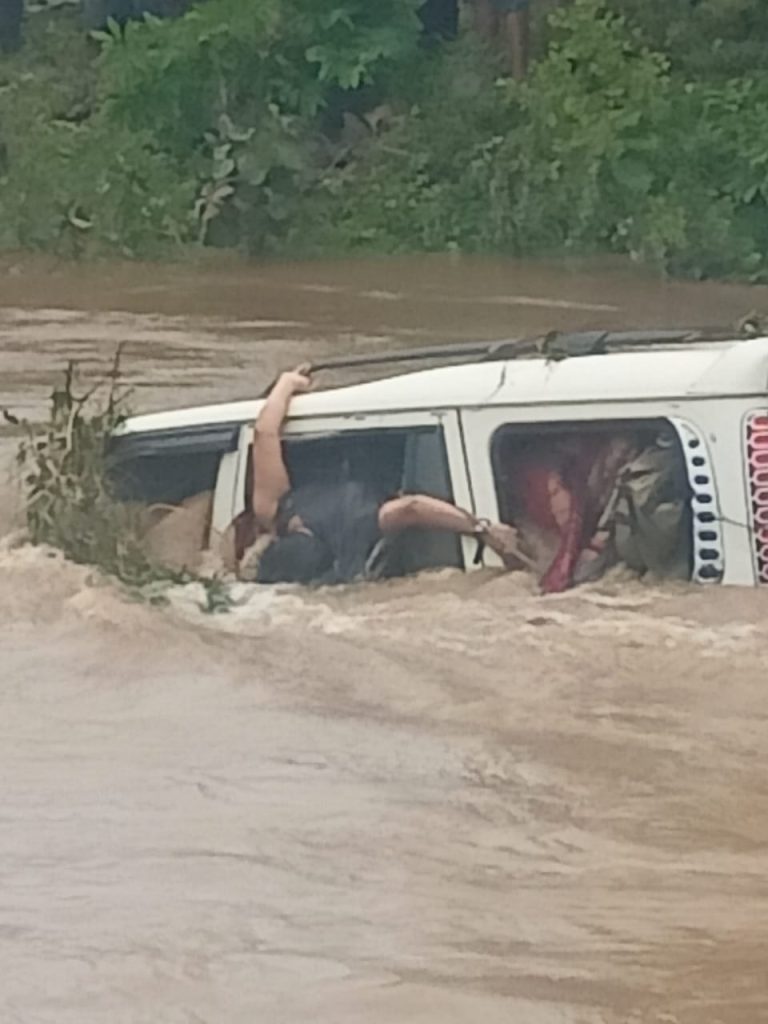 Upon getting information, police and rescue team led by Police Inspector Atram swung into action and started rescue operation. They recovered three bodies while the search operation is going on to locate the remaining three persons. They found bodies of a man, woman and child.
It is learnt that the family had attended a wedding ceremony in Madhya Pradesh. The members were returning home but such tragedy occurred.
Vijay Kumar Magar, Superintendent of Police, Nagpur rural, has also rushed to the spot.