Yellow alert for two days in Nagpur
Indian Meteorological Department has issued yellow alert for Nagpur, Bhandara, Gondia, Chandrapur and Gadchiroli districts from July 18 to 20. Wardha district is likely to get heavy to very heavy rains on July 18.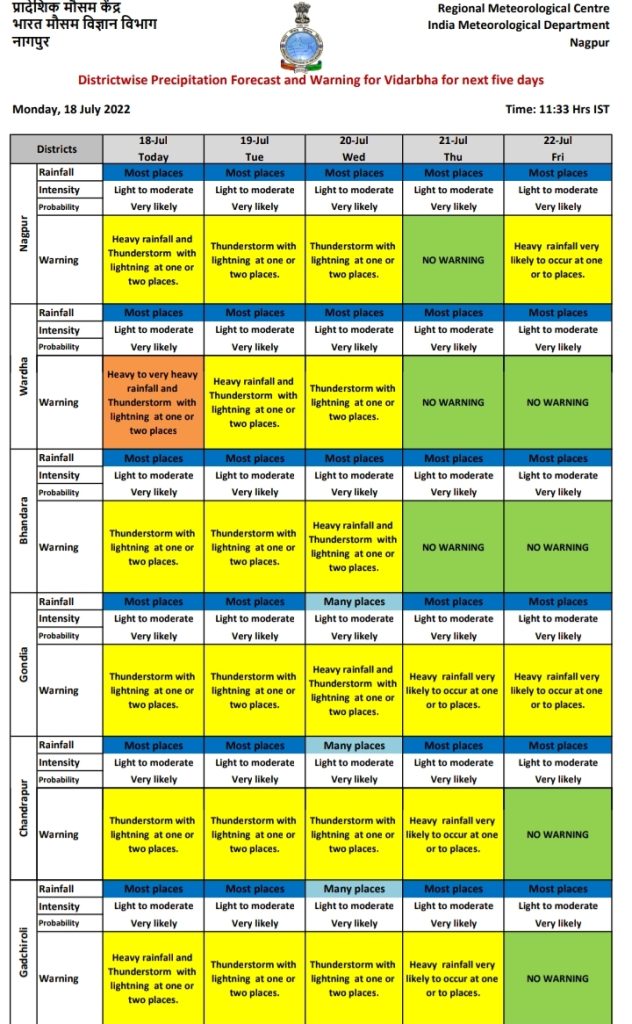 The IMD has stated that heavy rainfall and thunderstorms can be experienced in one of two places in all the districts of Nagpur Division.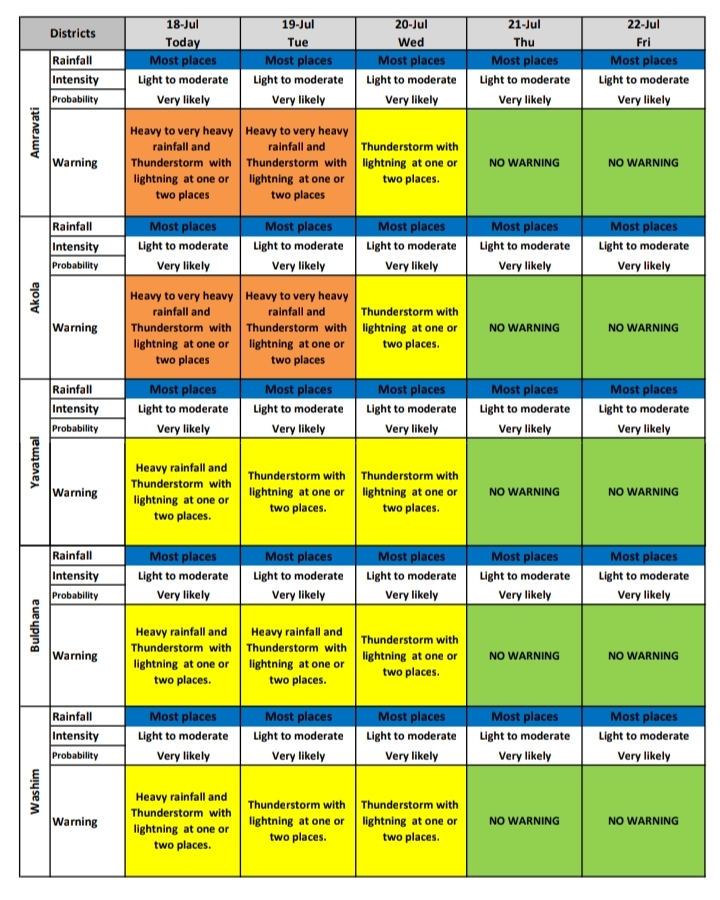 IMD has also mentioned about heavy to very heavy rainfall in Amravati and Akola districts for the next two days. Yellow alert for the three days from July 18 to 20 has been issued for Yavatmal, Buldana and washim districts of Amravati Division.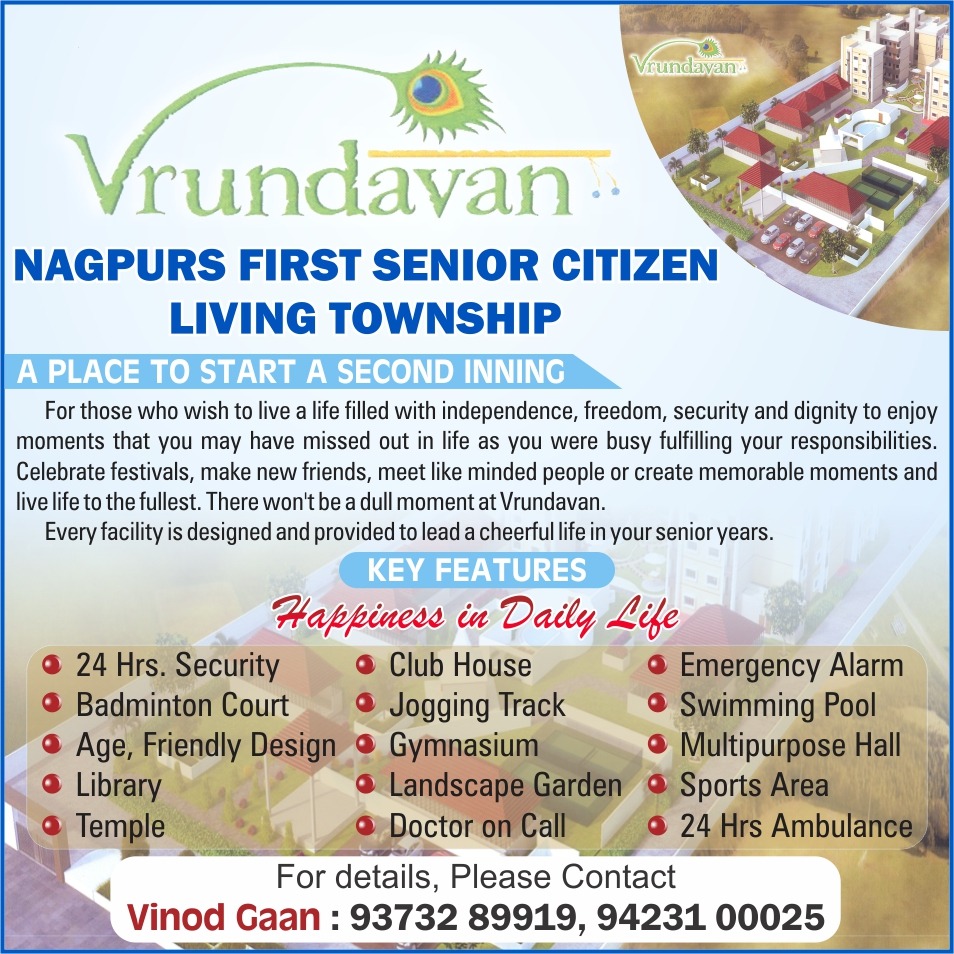 People in Vidarbha are likely to get respite from the rains only after July 21.
Several places in Gadchiroli district are isolated due to heavy rains for the last few days. Many villages in Bhamragadh, Aheri, Sironcha are not accessible due to heavy rains and floods in rovers.
Even in Nagpur districts villages adjacent to Amravati district are facing problems due to flooded nullahs and small rivulets.