Poster Exhibition 2022 was organized by Department of BCCA on 1st of October 2022 at Dr. Ambedkar Institute of Research, Nagpur on the occasion of Mahatma Gandhi and Lal Bahadur Shastri Jayanti.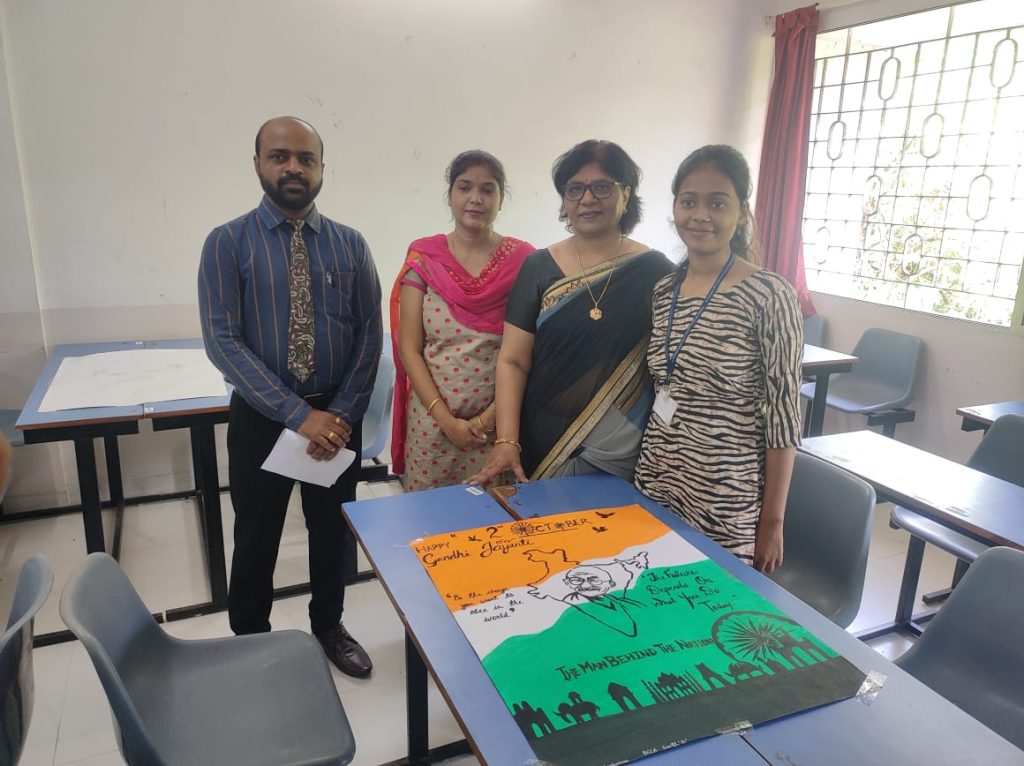 The exhibition was inaugurated by Dr. Monika Jain Head of BCCA Department along with Dr. Saket Bansod head of BBA, Dr. Sarang Javkhedkar head of MCM  Department along with all the  faculty members . It was open for students and staff between 10.00 AM to 4.00 PM. More than 81 students are participated in this Poster exhibition. Poster showcased the thoughts of Lal Bahadur Shastri and  Mahatama Gandhi.
Faculty in charge Prof. Saudamini Mowade and Prof. Nikhil Khandar motivated students to participate in this exhibition. Student event in-charge Jaya Dubey, Aditya Bisen and Om Hagwane helped the students to collect and assemble the posters in exhibition.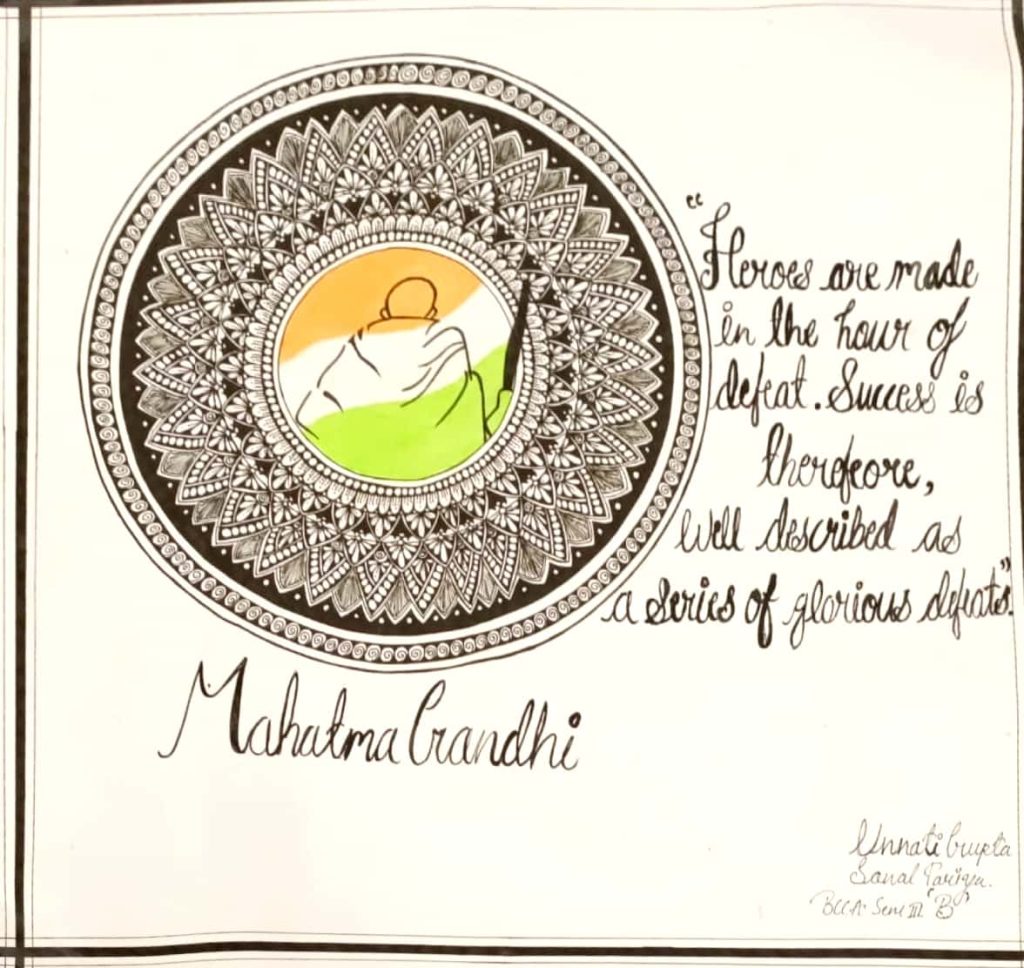 Dr. Sudhir Fulzale, Director, Dr. Nirzar Kulkarni, Associate Director, Dr. Mujahid Siddiqui, all the heads and faculty members appreciated the efforts and active participation by the students.