The South East Central Railway will be undertaking non-interlock ing work for connecting the fourth line between Jairamnagar and Latiya railway stations in Bilas pur-Champa railway section in Bilaspur division from November 11 to 16. The railways has decided to cancel 12 trains and divert seven trains during this period.
A few days ago, passengers had to face a lot of trouble due to can cellation, divert and short termina tion of trains in the name of de velopment works in Salwa. Now SECR has once again cancelled trains during the above period.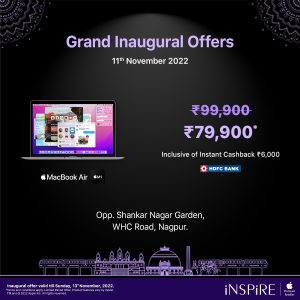 The cancelled trains are: 18109 Tatanagar-Itwari Express, 18110 Itwari-Tatanagar Express, 08861 Gondia-Jharsuguda MEMU Pas senger Special, 08862 Jharsuguda Gondia MEMU Passenger Special, 22512 Kamakhya-LTT Express, 22511 LTT-Kamakhya Express, 12870 Howrah-CSMT Express, 12869 CSMT-Howrah Express, 12767 Nanded-Santragachi Express and 12768 Santragachi-Nanded Ex press, 12812 Hatia-LTT Express and LTT-Hatia Express; 12880 Bhu baneswar-LTT Express on No vember 14, 12879 LTT-Bhubanes war Express on November 16, 12859 CSMT-Howrah Gitanjali Ex press from November 11 to 15.