The complaint of blackmailing and extortion against Associate Professor from Department of Mass Communication of RTM Nagpur University Dr Dharmesh Dhawankar, has shocked the entire university circle.
However, with the complaints against him by four teachers of the University, has raised several other related questions.
Four university teachers have lodged a written complaint against Dhawankar, that he has been extorting money from seven teachers quoting fake complaints of sexual exploitation of girl students.
The complaint was lodged with the Vice-Chancellor on November 4, 2022. The university should have initiated action immediately.
Enquiry into the issue should have started and action against Dhawankar could have been taken, pending enquiry.
Dhawankar has been charged with extorting money from seven university teachers stating that he would manage the complaints against them.
The complaints in all the cases are related to sexual exploitation of the girl students in their respective departments.
Almost all the University teachers have at least 10 to 15 years of experience of working in the University. Surprisingly they paid money to Dhawankar.
None of them made a simple enquiry, whether there are any complaints against them? Is there any committee, which conducts enquiry in these issues? Is Dhawankar a member of such a committee, if any?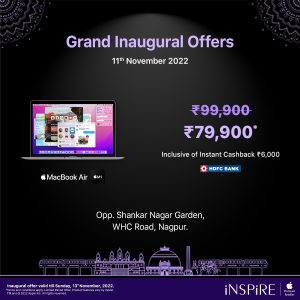 In the extensive complaint lodged by the teachers, it has been specifically mentioned that Dhawankar is a member of the university committee. Pay money if the issue is to be prevented from going to the media; The University lawyer can be managed by paying some amount in advance for a report favourable to the teachers involved in the issue.
Dhawankar was earlier charged with manipulation of study tour money. The charges against could not be proved. The complainant teachers would not be able to prove the money given to him.
The teachers, in their complaint, have stated that they considered Dhawankar as their brother. He being a PRO of the university might be aware of the happenings in the University.
When the teachers claim that they did nothing wrong, why should they pay huge money to Dhawankar. In the university politics several complaints are made against teachers, using the students.
If Dhawankar is proved wrong he must be punished. At the same time complaints against the involved teacher, if any, must be enquired.
The issue has raised several eyebrows in academic circles. Often the media is charged with bringing disrepute to the University.
The media does not indulge in writing anything unnecessarily, unless anything wrong appears within the functioning.
Dhawankar is also learnt to have tried to extract money from PhD scholars. Enquiry into it should also be conducted honestly, keeping aside the political combinations within the university.