The Chanda Devi Saraf School celebrated its Inter House Annual Sports Day on 11th November, 2022 with a lot of zeal and enthusiasm. It was celebrated to, commemorate the birth centenary
of our founder Shri Gulabdasji Saraf. The students from all the three houses namely Agni, Vayu and Prithvi competed among themselves to clinch the convicted trophy.
The tournament begin with the lighting of the torch by the Chief Guest Dr. Kalpana. Jadhav. She is the former HOD, Department of physical Education,  Sports and Recreation, Hislop college, Nagpur. She has a whooping career of 45 years in the field of sports community and Society. She was the first woman director of the RTM. Nagpur university. She has represented India at various International levels.
The Guest of honour was  Dr. Inderjeet. Singh. Randhawa. He is Ex Indian National Player for handball. He is currently the Assistant Coach for the Indian National handball team.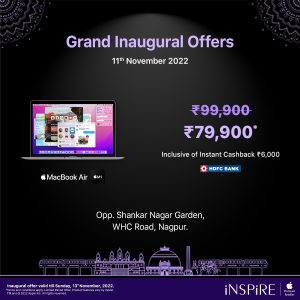 The other guests on the dias were Dr. Stanley Gregory , Bernard D'Souza along with the former Principal  Kenneth. Mendoca.
The Guests & dignitaries were welcomed by the school Principal Bharti Malviya. She also read the school Annual Report.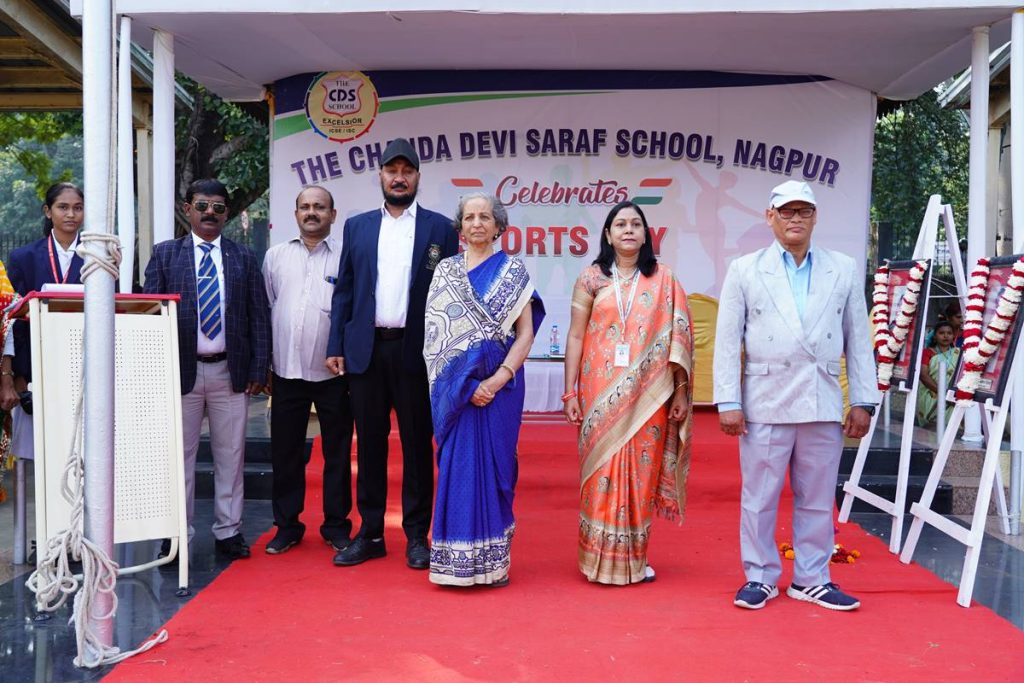 Championship trophy was given to Agni House.
Best March Past squad was awarded to Prithvi House.
Best Athletic in junior category was awarded to Vidhi Kadwe of class 8th.
Senior category was awarded to Rudraksha Raut of class 9th and Jr. College was awarded to Rohan Yadav of class 12th.
A football match was played between the current students & Ex students of the school. The current Students won the match.
A splendid display of skating and karate skills was also done by the school students under the guidance of their coaches.
An inspiring speech to the students was given by the school Director Nisha. Saraf.
She appreciated the efforts of all the Sports teachers along with the entire school staff for the success of the event.
The Sports Coordinator Percy.  Amroliwalla along with Anil Francis  &  Hemlata Dhote, middle school incharge congratulated all the winners.
 A vote of thanks was proposed  by the Vice Principal Nirmala Simon.