Huge response from municipal employees to the special stall set up for cloth bags
Sarees, sheets, etc. cloths were donated in abundance
Single-use plastics pose a threat to the environment. The use of plastic bags should be avoided in order to protect the environment. Over it, a cloth bag can be a great alternative. Thus, to reduce plastic use, Nagpur Municipal Corporation in association with the Eco-Friendly Living Foundation and Swachh Association has decided to promote cloth bags. As a part of this, a special stall was set up at the Commissioner's office at the Nagpur Municipal Corporation headquarters. NMC employees and others interested were asked to collect sarees, bed sheets, curtains etc., which are required for making cloth bags at the stall. 
This initiative received a huge response as all the officers and employees of the municipality donated many clothes like sarees, bed sheets and curtains at the stall. Till now 12000 bags have been prepared.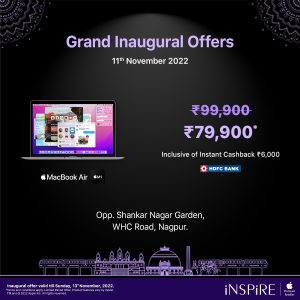 Nagpur Municipal Corporation initiated this initiative to convey the message to all citizens that cloth bags are a better alternative to plastic bags. NMC intends to produce 20,000 bags in the off-season. 12000 bags have been prepared. More than 70 needy women have also got employment through this. He requested the citizens to donate more and more household sarees, dupattas, bed sheets, pant pieces, shirt pieces, curtains etc.
Since the state government implemented the decision to ban plastic, punitive action has been taken against those who carry and sell prohibited plastic bags in Nagpur Municipal Corporation through the Nuisance Investigation Team.