Despite the fact that the weather is in transition, the winter chill has returned to the city and all of Vidarbha in the last few days. On Sunday , the minimum temperature in Vidarbha dropped significantly. Nagpur district was coldest with 11.4 degrees Celsius as the minimum temperature on Sunday.
Amravati was the second coldest place in Vidarbha with 11.7 degrees Celsius on Sunday.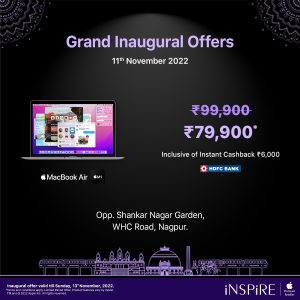 With this drop in temperature, cold wave conditions have reappeared over many parts of Vidarbha. Wardha recorded 12.4 , Gadchiroli at 12.6 and Akola at 12.8 degrees Celsius. 
These cold wave conditions are expected to persist over Vidarbha for next few days.