A football player and coach from Nagpur, Shubham Patil, who came to light through the trainer Vijay Barse's Hindi film 'Zhund', has been invited by FIFA to attend the World Cup Football in Qatar.
Shubham has been training children from Nagpur's slums in football for over a decade.
He was trained by Vijay Barse, based on whose life the Hindi film 'Zhund' was made by Marathi film producer and director Nagnath Manjule. Shubham is learnt to have left for Qatar to attend the FIFA World Cup Football competition.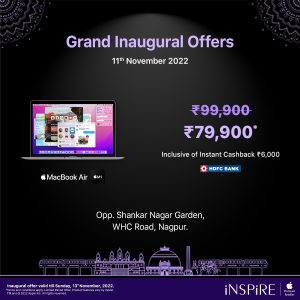 FIFA, which organizes the World Cup Football, may be a rich organisation, the game basically is of poor people.
Shubham belonged to a poor family and was a son of an addict father.
His life changed because of football. His talent was identified by Barse and was trained in football.
He became one of the prominent playes of the game in the world through 'Slum Soccer'.