The second Late Padmashree Kamalatai Hospet Oration and CME on Medical Disorders in Pregnancy was organised by Matru Sewa Sangh, Sitabuldi, Nagpur in association with Association with Maharashtra Obstetrics and Gynaecological Societies (AMOGS) Emergency Obstetrics Committee. The theme of the CME was 'Safe Motherhood —One step ahead'.
Kanchan Nitin Gadkari graced the inauguration as chief guest. Dr Vaishali Waradkar, Convenor delivered the welcome address. Dr Lata Deshmukh, Secretary, Matru Sewa Sangh made introductory remarks and spoke about the journey and progress of Matru Sewa Sangh and its various projects. Dr Chaitanya Shembekar, chairperson AMOGS emergency Obstetrics Committee appreciated the services provided by MSS and also stressed upon the importance of continuous educational activities at all levels. Vrushali Deshpande, Treasurer MSS introduced the chief guest.
Kanchan Gadkari acknowledged the great work done by Padmashree Kamalatai Hospet and lauded the efforts of Matru Sewa Sangh in organising such educational activities. Gadkari and Dr Chaitanya Shembekar were felicitated by Rashmi Bhave, Vice President, MSS and Dr Lata Deshmukh.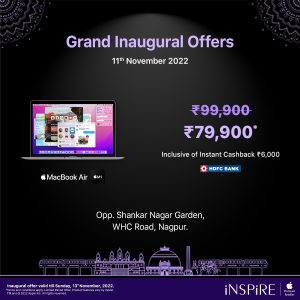 The Late Padmashree Kamalatai Hospet Oration was started last year during Centenary celebrations as a tribute to its founder. This time the Oration was delivered by President of Nagpur Obstetrics and Gynaecological Society Dr Warsha Dhawale on 'A stitch in time saves nine'.
Dr Pushpa Bhave, Medical Superintendent, Executive members of Matru Sewa Sangh, Senior Medical Officers, Dr Ratna Shekhawat, Dr Seema Pande, Dr Rishi Lodaya, Dr Seema Deshmukh,Dr Kamini Nakade, Dr Pratibha Lanjewar, Dr Shoa Khan and Dr Sarita Jaiswal were prominently present.
Vote of thanks was proposed by Dr Kamini Nakade. The inaugural session was followed by three scientific sessions on Anaemia in Pregnancy: the threat continues by Dr Rajasi Sengupta. Dr Shiwangi Jahagirdar presented views on Obesity and Pregnancy; while Dr Rujuta Fuke deliberated on Strategies and Resources to address the burden of Hypertensive disorders of Pregnancy. In the second session Dr Shuchita Mundle elaborated on Clinical Practice guidelines in GDM; Dr Shilpi Sud highlighted Pregnancy over age 35 — a number game, and Dr Moushmi Tadas discussed Guidelines for early identification of sepsis in Pregnancy. Session 3 covered the topics—Liver diseases in Pregnancy by Dr Abhiram Paranjpe, When an Obstetrician needs to refer patient to Psychiatrist by Dr Praveer Waradkar, Cardiomyopathy in Pregnancy by Dr Parag Rahatekar and Thrombocytopenia in Pregnancy by Dr Madhuri Gawande.
Dr Vidya Sutaone, Dr Ragini Mandlik, Dr.Nirmala Vaze, Dr Manorama Purwar, DrYamini Alsi, Dr Nandita Sanyal, Dr Ujwala Deshmukh and Dr Girish Deshpande shared their experiences as chairperson of various sessions.
Dr Manisha Sahu and DrNeetu Singh conducted the proceedings.
The CME was attended by more than 100 doctors from Nagpur. All doctors and staff of Matru Sewa Sangh worked hard for the success of this CME.