The ground has been cleared for Ajni's redevelopment into a top-notch railroad station. Anil Kumar Lahoti, general manager of Central Railway, announced on Friday that the Railway Land Development Authority (RLDA) on November 21 had jointly awarded the Rs 298 crore deal to Keystone Infrastructure and Globe Civil Services.
He claimed the RLDA granted Girdharilal Construction, Delhi, a Rs. 488 crore contract for the redevelopment of Nagpur Railway Station on October 17.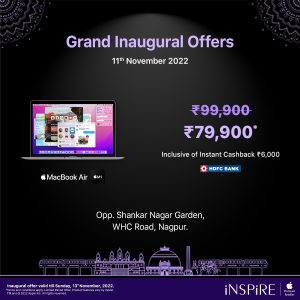 The RLDA will manage the contract of both stations while Central Railway will provide necessary space and other facilities to the companies, he added.
According to him, yard remodelling work would also be carried out in Nagpur and Ajni concurrently with these operations. GM Lahoti was speaking at a news conference at the office of the Divisional Railway Manager while on his yearly inspection tour of the Itarsi- Betul-Amla-Parasia rail line section of the Central Railway (Nagpur Division).
According to Lahoti, Maha Metro has presented the Railway Board with a broad gauge metro rail project. The decision in this matter will be made at a higher level, and Central Railway will take the necessary actions to put it into effect, he said.
DRM Richa Khare, chief public relations of- ficer Shivaji Sutar, senior divisional commercial manager Krishnath Patil and other senior officials of the zone/division were also present.