When the Nagpur Municipal Corporation (NMC) is taking strict action against those dumping garbage in public places, functioning of its own machinery is under the scanner of the people.
The underpass from Wardha Road to Manish Nagar, near Ujjwal Nagar is not cleaned regularly. The plastic bottles, plastic bags etc can be seen thrown in the underpass. Although people can be held responsible for throwing the garbage in the underpass, the NMC machinery has not been able to clean it.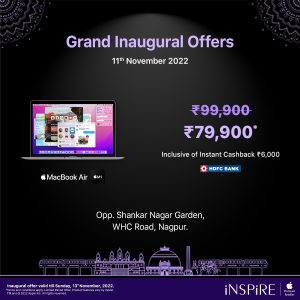 The drain system in the underpass often chokes, arresting free flow of drain water from the middle portion of the underpass. The fault in designing the underpass is being criticized, as water continues to get accumulated in the middle of the underpass. The wastes in the middle of the underpass are an added problem to the problems in designing it.
With the closure of the railway gate (No 120) for construction of an underpass, between Wardha Road and Manish Nagar near Somalwada, the problem of traffic at the Ujjawal Nagar underpass has aggravated.
Those living in the vicinity of the railway line face the intensity of the problem severely. Using the fly-over for transport is difficult as the underpass has become a problem, instead of a facility for them.