JanAkrosh organized a Workshop on Road Safety and Noise Pollution Control in association with CSIR-NEERI on February 4 and 5, 2023 in the NEERI Auditorium. The workshop was inaugurated by Nitin Gadkari, Minister of Road Transport and Highways, Government of India.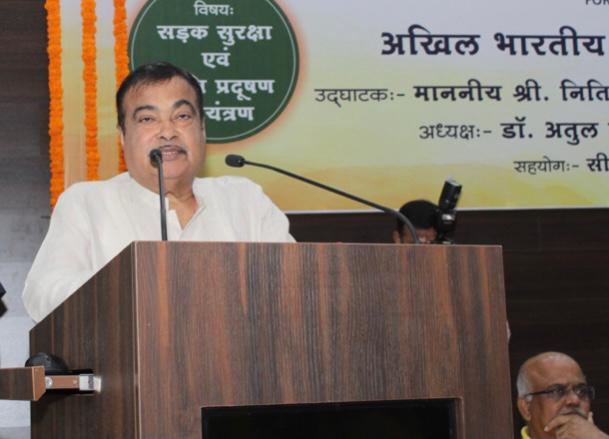 Dr. Anil Laddhad, President of JanAkrosh, Ravindra Kaskhedikar, Secretary, JanAkrosh and Dr. Pawan Kumar Labhasetwar, Chief Scientist and Head, of Water Technology and Management Division, CSIR-NEERI were prominently present on this occasion.
Addressing the participants of the workshop who came from across India, Gadkari praised the efforts of JanAkrosh being made for road safety and noise pollution control for the last 11 years. He expressed concern over 5 lakh accidents every year and 400 accidental deaths per day resulting in a loss of 3.10 percent GDP. He informed that India's road network is the second largest in the world.
He urged the general public for serious behavior and commit to road safety and noise pollution control. He also advised the Institutions of India to create more awareness of road safety and noise pollution control. He appealed to celebrities to extend help for behavioral changes the people. He mentioned that his ministry has extensively worked on road and transport engineering.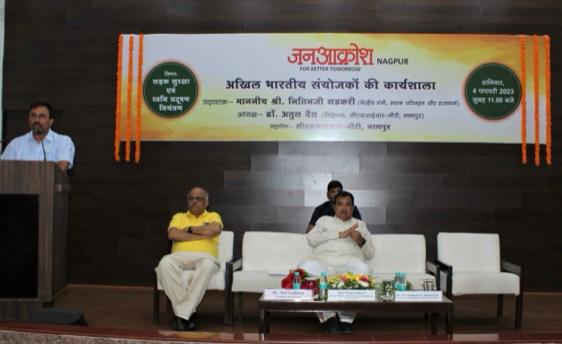 He emphasized the need to develop a syllabus on road safety and noise pollution control through such workshops. Green fuel and green transport are the need of the hour, he added. Gadkari advised CSIR-NEERI to come up with such solutions which could be incorporated into the policy. He informed that the Nag river project will be initiated shortly. He opined that the eyes of the drivers should be examined at tolls to minimize road accidents.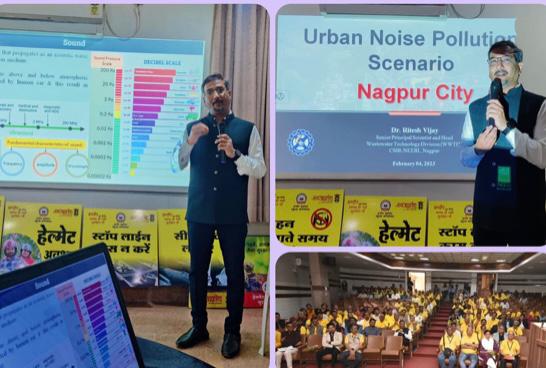 Dr. Laddhad gave an overview of the workshop. He said that JanAkrosh will reach 2 lakh students to spread awareness for road safety and noise pollution control. Dr. Labhasetwar briefed about the contributions of CSIR-NEERI to noise pollution control. Anil Joshi, JanAkrosh conducted the proceedings. During the two-day event, the participants discussed various measures to be taken for road safety and noise pollution control in their respective states. The participants thanked the team of JanAkrosh, Nagpur for organizing such an event which created an operational roadmap for them.